Why Discounts to Commemorate 9/11 Are a Bad Idea
by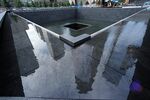 Business owners are accustomed to interacting with customers from the other side of a cash register. That has tempted some to commemorate the anniversary of the 9/11 terrorist attacks by offering discounts. A piece of advice to others considering their own: Don't.
The Tumbledown Trails golf course in Verona, Wis., is the latest business to run afoul of the public after advertising 9/11 deals. The course cut prices to $9.11 for nine holes and $19.11 for 18 holes, according to the Milwaukee Journal Sentinel. The course offered similar deals in past years without causing a stir, but this year, a newspaper advertisement touting the discount went viral. The course apologized on its Facebook page and stopped offering the promotion. That hasn't stopped angry and sometimes threatening phone calls from pouring in.
Nor is it the first time a 9/11 promotion has gone wrong. In 2011, a chain of New York City health clubs was criticized for advertising discounts to cops, firefighters, and other emergency responders during the month preceding the anniversary. Last year, an Idaho casino rubbed some the wrong way by offering one-day discounts to military and emergency personnel.
The Tumbledown Trails discount was probably offered with the best intentions, says Rafi Mohammed, a consultant who's written books on pricing strategy. "Most promotions are in conjunction with celebrations," he says. "This was done with the remembrance of a tragedy. What they could have done was say they were donating 50 percent of profits to a memorial fund, or something like that."
Before it's here, it's on the Bloomberg Terminal.
LEARN MORE