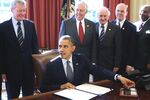 The search for the so-called Magnitsky money—$230 million stolen in a notorious Russian tax fraud case—has arrived in New York City.
The U.S. Attorney and the New York District Attorney in Manhattan are seeking to seize more than $23 million in luxury real estate and other assets allegedly purchased with some of the stolen cash. "A Russian criminal enterprise sought to launder some of its billions in ill-gotten rubles through the purchase of pricey Manhattan real estate," U.S. Attorney Preet Bharara said in announcing the filing of the complaint on Sept. 10.
The complaint seeks forfeiture of four luxury residential units and two commercial properties owned by a group of Russian-controlled U.S. companies, as well as money-laundering penalties and seizure of the companies' other assets.
While such actions are relatively common in money-laundering cases, "This is an extremely unusual case, in terms of its underlying facts and the underlying politics," says Samuel Buell, a Duke University law professor and former federal prosecutor. "There's no question that the Justice Department would have been involved in heavy consultation with the State Department, if not the White House," he says.
Russia's treatment of Sergei Magnitsky, an attorney who was arrested and died in jail after uncovering the tax fraud, has become a diplomatic sore point between Russia and the U.S. after the U.S. imposed sanctions on Russian government officials and others allegedly involved in the fraud and in the death of Magnitsky. Moscow this year banned U.S. adoptions of Russian orphans.
The U.S. forfeiture action marks a victory for former colleagues of Magnitsky who have been tracking the $230 million, which was stolen in a scheme in which corrupt Russian government officials allegedly approved bogus tax refunds. More than $130 million has been traced to bank accounts, companies, and properties in 17 countries. Until now, though, none of it has been recovered.
Hermitage Capital, a London-based investment fund and former Magnitsky client, said in a statement on Sept. 10 that the U.S. complaint marked "a significant escalation in the campaign to bring justice for Sergei Magnitsky and his family."
A Russian court found a former sawmill worker and a convicted burglar guilty of masterminding the fraud scheme. No government officials were charged—but Magnitsky was posthumously convicted of tax evasion.
The U.S. complaint alleges that part of the stolen money was sent from Russia to a Moldovan bank, which in 2008 and 2009 transferred the money to U.S. bank accounts. The U.S. accounts were owned by a group of companies that spent most of the money on real estate acquisitions, including residential units in a condominium development near Wall Street, and commercial properties on East 49th Street and on Seventh Avenue.
According to the complaint, the companies are controlled by Denis Katsyv, son of the former transportation minister in the Moscow regional government, and two other Russian businessmen, Timofey Krit and Alexander Litvak.
Bloomberg Businessweek was unable to locate any of the men or determine whether they have retained U.S. lawyers. In a 2012 interview with the Russian newspaper Novaya Gazeta, Katsyv said his companies had never received money from Moldova.
Katsyv and his associates could face an uphill battle to prevent the U.S. from seizing the companies' assets. In civil-forfeiture proceedings, the government often can seize property simply by showing "probable cause" of illicit activity, law professor Buell says. Unless the property owner provides evidence to disprove that finding, "then the government wins."
Before it's here, it's on the Bloomberg Terminal.
LEARN MORE