business
Will Cloud Computing in China Be a Boon or Peril for Business?
Christina Larson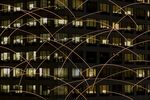 There are few $100 billion industries in China that foreign investors and service providers aren't rushing to compete for a slice of. But a new report by the Washington-based Center for Research Intelligence and Analysis (CIRA) highlights how China's fast-expanding cloud-computing sector could contain land mines.
Cloud computing is growing quickly in China, thanks to heavy government support. The country's overall cloud-computing value chain is expected to be worth at least $122 billion by 2015, according to the China Software Industry Association. The same benefits driving the adoption of cloud computing in the U.S. and elsewhere—including easy data storage and low maintenance costs—are behind its gradual adoption in China, especially in select government agencies and finance, petrochemicals, and health-care sectors. There's still a lot of room for expansion, though. China has the world's largest population of Internet users, and by the end of the year there will be 500 million smartphones, which utilize software and applications based in the cloud, online in China.
Expanding cloud computing in China was declared a top priority in the government's 12th Five-Year Plan, released in 2011, alongside other efforts to spur "next generation" industries. Today there are at least 40 public cloud projects under way in China, and Beijing alone has received more than $8 billion to support constructing servers and other infrastructure. To be sure, not all of what's been built so far passes international muster. An Hui, a director at the China Center for Information Industry Development, in January told the Chinese press that "the industry is still only in its infancy" and that overzealous local officials had sometimes pushed showcase projects with minimal utility or faulty designs. Meanwhile, mainland China has average Internet download speeds of just 3.14 megabits per second (Mbps)—far slower than Hong Kong, where the Internet races at 44.14 Mbps. (Mainland China's Internet censorship, aka the Great Firewall, also slows down Internet speeds.)
While the need for foreign companies to offer services and technology is clear, the authors of the new CIRA report, Red Cloud Rising (PDF), advise proceeding with caution. Prepared at the behest of the U.S.-China Economic and Security Review Commission, the report highlights some potentially thorny issues accompanying foreign forays into China's cloud-computing market. For instance, one organization that has signed agreements to conduct joint cloud-computing research with U.S. companies is the China Electronic Technology Group's 32nd Research Institute, which CIRA notes "has extensive ties to the PLA" [People's Liberation Army]. While the specific content of joint research "may not involve technologies or infrastructure specifically designated as militarily sensitive, it may nevertheless result in some form of unintended technology transfer to the PLA." Elsewhere, Red Cloud Rising details how cloud computing is a priority for China's military-industrial complex, as Chinese generals see strategic advantages in using the cloud for intelligence collection and backing up data.
One pilot project in the western megacity of Chongqing—the "International Offshore Special Cloud Computing Zone"—was initiated under the government of Bo Xilai and appears to have floundered since the disgraced politician's downfall. Yet it may still be an illustrative example. The project's stated aim was to build a cloud-based data center exempt from Great Firewall restrictions for use by foreign businesses operating in China. While the idea sounded promising, one of the government agencies involved in oversight and operations was to be the Ministry of State Security, which CIRA describes as the "intelligence agency focused on the collection of foreign intelligence and publicly known to operate extensive intelligence collection efforts aimed at U.S. corporate and government assets."
Many foreign companies in China are of course already wary. While 38 percent of respondents to the AmCham China 2013 China Business Climate Survey Report (PDF) said their companies were shifting resources to the cloud, just 10 percent said they would consider using China-based cloud-computing services; the overwhelming reason given was "concerns about data security." Meanwhile, 42 percent of respondents told AmCham they believe "the risk of a data breach to [their] China operations" is actually increasing.
(
Corrects the acronym for the Center for Research Intelligence and Analysis in the first, fourth and fifth paragraphs.
)
Before it's here, it's on the Bloomberg Terminal.
LEARN MORE