What Do Small Businesses Need Banks for, Anyway?
By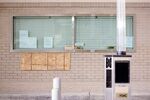 At the end of June 2008, just months before the collapse of Lehman Brothers prompted credit to seize up, there was $327 billion in small business loans outstanding, according to the Federal Deposit Insurance Corp. Five years later, the value of small business loans had fallen 12 percent, to $289 billion. That's probably a conservative estimate of the toll that the financial crisis took on banks' willingness to make small loans. Earlier this summer, the Cleveland Fed reported that small-business lending fell 78 percent from the summer of 2007 to the end of 2012, accounting for inflation.
So-called alternative lenders—including Kabbage and On Deck Capital, peer-to-peer lenders, and firms that specialize in merchant cash advances—have picked up some of the slack, usually at pricier rates than traditional bank loans. Because they're not tracked like banks, the amount of financing they're responsible for is unclear. For one proxy, Business Financial Services Chief Executive Officer Marc Glazer estimates that the market for the merchant cash advances and term loans that his firm provides is $50 billion today, up from $5 billion before the financial crisis.
For the most part, banks are probably fine with that because they don't make much profit on loans for small amounts. Some, including Wells Fargo, even provide financing to alternative lenders. But what happens when alternative lenders start helping small businesses bypass banks entirely?
Last week, New York-based startup Zazma raised $10 million in venture capital to support its alternative lending model, in which Zazma lends to small businesses but transfers funds directly into the accounts of suppliers. Last month, a 15-year-old alternative finance company called Capital Access Network (CAN) said it would let merchants accept funds directly in their PayPal accounts.
Neither company would cop to trying to disrupt small businesses' banking relationships. "All I'm doing is trying to make sure that our capability for providing capital to merchants is meeting the needs and the current trends of the market," says CAN CEO Dan DeMeo, noting that his firm isn't the first alternative lender to adopt the strategy. Sending funds directly to PayPal gives CAN access to millions of online merchants whom it couldn't otherwise reach, he says.
Zazma president Jeffrey Rogers, meanwhile, says that sending small business loans directly to suppliers helps the company evaluate risk. Zazma's appeal to borrowers is that it makes loans banks won't consider while simplifying the process of transferring funds. "Electronic payments with big data is where the world is going," Rogers says.
It's probably too soon for traditional lenders to worry about small businesses using alternative financing to bypass banks entirely. That doesn't mean the possibility isn't on their radar. In March, Biz2Credit CEO Rohit Arora, whose firm helps small business owners find lenders, told me that banks' desires to maintain good relationship with depositors is one reason for the ongoing increase in small business loan approval rates. "Big banks are starting to say, 'If I keep turning away deposit customers when they come to me for loans, we will lose a lot of the good deposit relationships going forward,'" he said at the time.