business
Yelp's Newest Weapon Against Fake Reviews: Lawsuits
By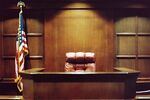 For years, some small business owners have alleged that Yelp wields the threat of negative reviews to convince local businesses to buy advertising. Yelp has worked hard to dispel those claims, defending the way it filters fake reviews in court and in a series of long blog posts.
Now a San Diego lawyer is accusing Yelp of a different kind of bullying. Attorney Julian McMillan says Yelp sued him in retaliation after he won his own legal claim against the company and began recruiting other businesses with similar grievances. "This is their way of swatting down a gnat," says McMillan, who runs a solo law firm focusing on bankruptcies. "They're trying to get me to spend money because they want to give pause to the next business that sues them."
McMillan took Yelp to small-claims court earlier this year, alleging that the website didn't fully deliver on ads he bought from the company. In April, the judge ruled in McMillan's favor and ordered Yelp to reimburse him $2,700. Last month, days before an appeals court would overturn that ruling, Yelp sued McMillan over charges he planted fake reviews of his own law firm. Bloomberg BNA first reported on the lawsuit last month.
Yelp has always had a complicated relationship with small businesses. To drive users to its website, the company needs to be a trusted source for unbiased customer reviews. That means employing an algorithm to remove reviews written by business owners about their own firms. The algorithm also filters reviews it suspects are written by business owners' employees, friends, and family—a feature that Yelp Chief Executive Officer Jeremy Stoppelman has said leaves some business owners angry and confused.
While Yelp's reviews must be reliable enough to keep users coming back, the company depends on advertising buys from merchants for its revenue, which reached $55 million in the second quarter. The company has yet to turn a profit since it went public 18 months ago.
McMillan's beef with Yelp began last year, when he bought advertising on the site, agreeing to pay $540 a month to make sure that a specified number of Yelp users saw his company's listing. He argued that the promise wasn't met, and small claims court ruled in his favor. Yelp argued that neither McMillan nor Judge Peter Doft understood the contract, and the company appealed.
McMillan rubbed salt in Yelp's wounds. He publicized a court transcript in which the judge called Yelp "the modern-day version of the mafia" and solicited small business owners to share their complaints against Yelp, with an eye towards representing them in cases against the company.
The company sued McMillan in the San Francisco branch of California Superior Court on Aug. 20, accusing the lawyer of planting fake reviews on his law firm's Yelp page, according to the complaint (PDF). Back in 2010, Yelp alleged, McMillan's employees posted positive reviews of the law firm, some posts appeared to originate from his office building, and McMillan even belonged to a group of local lawyers who reviewed each others' firms.
Those reviews violated Yelp's terms of service and undermined the company's reputation, the lawsuit says. Yelp suggested it would seek damages—for violating its terms of service and harming the company's reputation—in excess of $25,000. McMillan, for his part, denies that he ever asked a worker to review his firm.
McMillan says Yelp's lawsuit against him is all about timing: Three days after Yelp sued, the company made oral arguments in its case appealing McMillan's earlier victory. Three days after that, on Aug. 26, a California Superior Court judge in San Diego vacated the earlier decision, ruling that the case should have been settled in arbitration, not small-claims court.
Yelp spokeswoman Kristen Whisenand says that the timing of the lawsuit against McMillan had nothing to do Yelp's appeal of the earlier ruling. "We take a very aggressive stance against all attempts to mislead consumers," she says in an e-mail. "McMillan's behavior is particularly disappointing given they have targeted some of the most vulnerable consumers of all: individuals who are at risk of losing everything and are using Yelp to find assistance."
But Yelp has gone after few other businesses as aggressively over phony reviews. When asked for examples, Whisenand pointed out that Yelp sued a company called Adblaze for allegedly selling fake reviews earlier this year.
There's good reason to police reviews, says Tom White, an analyst at Macquarie Capital, but suing merchants over every fake isn't possible—that's what Yelp's algorithm is for. "We all sort of expect that some percentage of the reviews we read are plants," says White.
There's a touch of irony to the allegation of Yelp suing McMillan as a form of retribution. On Friday, protestors affiliated with MoveOn demonstrated in front of Yelp's San Francisco headquarters. The cause: Yelp's support for legislation that would bar businesses from using lawsuits to bully people who post negative reviews about them online.
Before it's here, it's on the Bloomberg Terminal.
LEARN MORE