Why the B-Schools' Big Data Push Falls Short of the Mark
by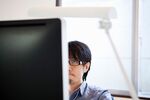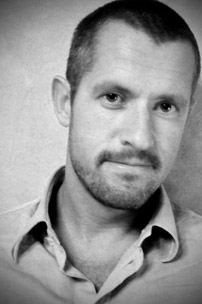 A guest post from Matt Symonds, chief editor of MBA50.com, a website dedicated to the world's outstanding business schools. He is also director of Fortuna Admissions and co-author of ABC of Getting the MBA Admissions Edge.
Business school professors will always face three key challenges in the classroom. How to engage and motivate their students. How to make what they are teaching relevant to that audience. And how to make their lessons "stick." Succeed in those, and with any luck your student will leave Facebook updates and text messaging until after class.
Many schools have long relied on the case study method, invented at Harvard more than a century ago, to meet these challenges. Root your theories in the real world of work, the thinking goes, and the next generation of MBAs is more likely to participate actively and remember and apply your words of wisdom to them once they are back behind a desk. But today's B-school professors are taking this idea to its next logical level and relating their teaching to stories beyond the boardroom, such as the Prism surveillance program and the prospect of U.S. intervention in Syria, topics that are now dominating headlines around the world.
Philippe Silberzahn, who teaches at the French business school, E.M. Lyon, and Milo Jones of Spain's IE Business School in Madrid are the authors of Constructing Cassandra, a new book that examines how the CIA has consistently made wrong calls since it was founded in 1947, despite having access to possibly more information than any other organization on the planet. They use this analysis to warn MBA students that, in business as much as in geopolitics, it's not how much data you have, it's the conclusions you draw from them that count.
With the recent revamp of its curriculum, the Columbia Business School has overhauled its Decision Models course to emphasize the use of big data, a subject that is all the rage in B-schools these days. But as Silberzahn and Jones remind us, more data doesn't make an organization smarter; quite the contrary. More data can give a false sense of controlling the future. They point to a depressingly long list of examples from the corporate world, including the financial sector, which operates with more hard data than any other industry yet failed to see the subprime crisis before it laid waste to the U.S. economy. Then there is Eastman Kodak, which knew more about the potential of digital technology than most of its rivals yet couldn't accept that digital would all but destroy conventional film photography and the company along with it.
Given that track record, Silberzahn and Jones contend that the apparent omniscience of "big data" in commerce may in truth be nothing more than misdirection. Instead of offering a clear windshield, they say, the big data phenomenon is more like a big rear-view mirror telling us nothing about the future.
Silberzahn cites the experience of Nokia, which built its dominance of the mobile phone market in the 1990s, not through a massive scientific market research program, but by sending a small group of executives and engineers to cool nightclubs in the U.S., U.K., and Japan. It was there that they realized that phones had moved from communications tools to fashion accessories. It was a lesson the company subsequently ignored to its detriment. Microsoft announced its purchase of Nokia's devices and services business on Sept. 2.
In an ever more complex and interconnected world, the business school experience can no longer just be about how to build the better mousetrap. It has to be about smart analysis and lessons worth remembering.
Join the discussion on the Bloomberg Businessweek Business School Forum, visit us on Facebook, and follow @BWbschools on Twitter.
Before it's here, it's on the Bloomberg Terminal.
LEARN MORE