The Soft Skills Managers Want
Dan Schawbel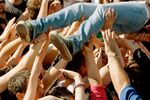 In today's workplace, employees need to do more than fulfill their job description and develop intangible soft skills. Since it's easy for companies to find people with the right hard skills, they are hiring more for cultural fit than work performance.
In a new study in partnership with American Express, we found that over 60 percent of managers agree that soft skills are the most important when evaluating an employee's performance, followed by 32 percent citing hard skills and only 7 percent social media skills. When breaking down which soft skills were most important, managers chose the ability to prioritize work, having a positive attitude, and teamwork skills as their top three requirements for management roles.
Ever since the economy tanked, there's been pressure on employees to do more with less and be more productive. Being able to prioritize work is critical because you have to hit deadlines and deliver results if you want to push yourself—and your company—forward. Employees who are well organized and dependable will far exceed those who aren't. "It's about people trusting that you can do stuff, not just about getting stuff done," says Bonni Simi, vice president of talent for JetBlue.
When managers depend on you, they will trust you with bigger projects, putting you in a better position to ask for greater responsibilities and a promotion or salary increase.
Having a positive attitude, even if you're not passionate about what you do, will make your co-workers want to work with you. When I interviewed Mark Murphy, author of Hire For Attitude, he said that 46 percent of new hires fail in the first 18 months and 89 percent of them failed for attitudinal reasons. Only 11 percent failed due to a lack of hard skills.
When you have a bad attitude, it hurts your relationships with employees and your performance. "You can have the smartest person in the world working for you, but if that person isn't nice, the impact of their overall ability is diminished," says Carrie Corbin, associate director of strategic staffing & talent attraction at AT&T.
Finding a job you like helps. If that's not the case, then you need to find a better way of completing tasks—or taking on additional projects outside of your scope—in order to keep your attitude in check.
Everyone is part of a team if they work for an organization, and that team has to work together to solve problems. Eric Schechter, a former social media manager at Carnival Cruise Lines, says employees should "always put the team and company before themselves."
Smart employees leverage their own strengths to offset the weaknesses of others so that the team can perform at a higher level.
Soft skills can't easily be learned, they need to be developed over time. The big challenge for millennial workers is that they have weaker soft skills than older generations, who expect face-time and teamwork from them. Millennials have spent too much time with their collective noses buried in their iPhones and Facebook pages.
Without soft skills, taking future leadership positions will prove to be difficult. James Wisdom, an executive at Aflac, hired an intern full-time based on his technical expertise and no-nonsense style. James started hearing employees belittle this person, describing him as arrogant and unhelpful. "He didn't have the emotional intelligence to detect that he was offending people," said James.
Millennials—and all workers—should get feedback on their soft skills from the people they work with. Doing your job is just the start of what it takes to succeed in the workplace. If you want to be an employee that stands out, gets noticed, and gets promoted, you're going to have to develop soft skills. There's no way around it.
Before it's here, it's on the Bloomberg Terminal.
LEARN MORE