Employee or Not? Obamacare's Options for the Self-Employed
by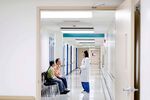 Question: My husband got laid off and started his own small business as an S corporation. We both get paychecks from the company. When applying for medical insurance, should we categorize ourselves as employees of this company or self-employed? —P.P., Suisun City, Calif.
Answer: The Affordable Care Act mandates that individuals buy health insurance beginning in 2014 or pay a penalty of $95 or 1 percent of household income, whichever is greater. You have several choices when it comes to purchasing that health-care coverage. It's probably best to talk to a knowledgeable insurance broker who can look into all your options and help you figure out which one gets you the best insurance plan for the best price, depending on what kind of coverage you need.
As micro-business owners, in the past you'd have had to buy insurance on the private market and it would have been difficult to find affordable coverage, says Patrick Riley, a senior industry analyst in health care at market research company Frost & Sullivan. "Historically, a two-person business has had no leverage at all with insurance companies. You would probably have to pay $1,200 to $1,400 a month–if you could even get a policy."
However, the health-care reform law gives you access to insurance marketplaces designed to allow you to compare several levels of coverage. You could buy plans on your state's individual exchange as self-employed people, or you could have your S-corp buy insurance on a small business exchange that would cover you and your spouse, Riley says.
The Obamacare marketplace in California is called Covered California. It is expected to be open on Oct. 1, 2013, for coverage beginning Jan. 1, 2014, but officials announced in August that the exchange's electronic enrollment feature may be delayed due to technical glitches.
Some things to keep in mind as you compare possibilities:
You and your spouse may be among the 19 million Americans expected to qualify for federal subsidies to help you purchase insurance on an individual marketplace, depending on your income. You can use this subsidy calculator to determine eligibility.
If your company buys insurance through California's small business marketplace, it might qualify for tax credits of up to 50 percent of the cost of that coverage for 2014 and 2015. If you have no tax liability in those years, the credit can be carried forward or backward and used in a year when you do have to pay taxes.
Before it's here, it's on the Bloomberg Terminal.
LEARN MORE