Will Work for Beer (and Other Perks)
by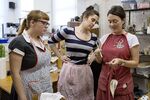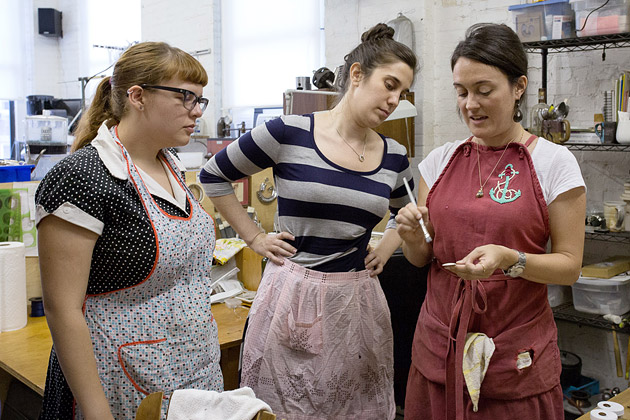 What makes a company a good place to work? Competitive pay, good health benefits, a friendly work environment, and room to advance all help.
Also: the perks. Tech companies routinely offer massages, fancy food, and even housecleaning. B-Lab, a nonprofit that certifies socially responsible businesses, today released its list of 79 companies that treat their workers the best. They're the businesses that have gotten B-Lab's certification and scored in the top 10 percent on measures of how good their workplaces are. (B-Lab doesn't survey employees directly, but companies get points if they seek feedback from their own staffs.)
Many on the list are employee-owned, and all pay workers a living wage with good benefits. A handful have creative perks to boot. Some highlights:
Etsy. The craft marketplace encourages its 450 workers to share their skills with each other through Etsy School. As the Brooklyn-based company recently detailed on its blog, employees have led lessons on everything from mixology to screen printing to bike safety. There's also an annual talent show, an employee art exhibit, and a bake-off.
New Belgium Brewing Co. The 500-employee Colorado craft brewer, maker of Fat Tire Amber Ale, gives workers a beer stipend: one 12-pack per week, plus a free "shift beer" to wind down after the workday. The employee-owned company also offers workers a free bike on their one-year anniversary and—after five years—a trip to Belgium.
King Arthur Flour. The Vermont flour manufacturer and bakery gives its more than 300 workers real dough. The company, which traces its history to 1790, offers employees a free loaf of "pay-day bread" twice a month and a bag of flour monthly, among other benefits. There's also a subsidized community-supported agriculture program—and if all those carb calories add up, employees can take on-site fitness classes during work hours.
Rally Software. Employees at the Boulder (Colo.)-based company, which provides cloud-based tools for software developers, get an annual ski trip to Eldora Mountain. The company covers ski rentals, lift tickets, lunch, and an après ski party. Rally, which has 378 employees, also offers staff loaner bikes to get around, and it maintains a bike repair station on site. Plus there's an office keg.
For the full list of companies, visit B-Lab.
Before it's here, it's on the Bloomberg Terminal.
LEARN MORE