How Buffy and Linebackers Helped CBS Slay Time Warner Cable
by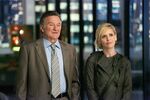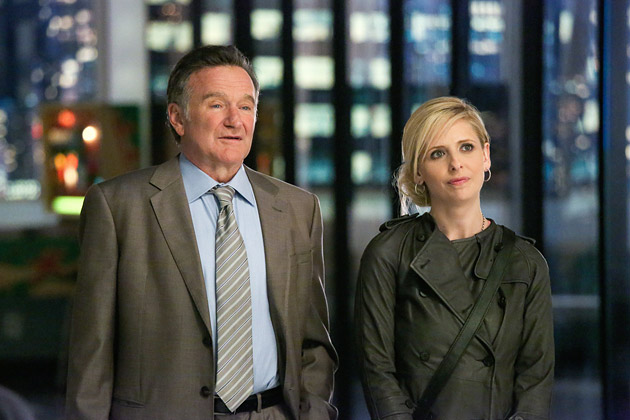 The month-long staring contest between CBS and Time Warner Cable is over, now that Time Warner has blinked first. The cable giant agreed to pay significantly more than its prior rate for the right to beam CBS signals in New York, Los Angeles, and Dallas, though not quite as big an increase as the network was seeking. It's "hard to believe this isn't a CBS victory," Richard Greenfield, an analyst with BTIG in New York, said in an e-mail to Bloomberg.
It's all well and good to hold the negotiating line on broadcasting fees in August, the Siberian winter of television programming. But come September, Americans want their football: touchdowns and cheerleaders and weird graphics and CBS commentators like Dan Marino and Shannon Sharpe yucking it up before kickoff.
The 100 or so NFL games broadcast last year averaged 17 million viewers, according to Nielsen. In comparison, the No. 1 TV show in mid-August, CBS's Under the Dome, drew just 10.4 million viewers. With CBS airing its first pro football games of the season on Sunday, including Chicago's beloved Bears, Time Warner Cable was in store for some serious ire if it didn't get the network back on its platform.
CBS, however, had an additional programming ace up its sleeve in recent negotiations: Buffy the Vampire Slayer. More precisely, Sarah Michelle Gellar, who stars in The Crazy Ones, a CBS comedy about an ad agency that will premiere on Sept. 26.
In large part because of the seven years she spent hunting the undead, Gellar still carries a cultish fan-base, according to Networked Insights, a New York-based data-analysis shop that helps such big companies as General Electric deploy advertising dollars. Buffy vanished from the airwaves in 2003, yet Gellar still sparks more conversations on social-media platforms than any of CBS's actors. That's a group that includes Robin Williams, who headlines Gellar's new show, Will Arnett, Carrie-Anne Moss, and all kinds of other top-flight talent that wasn't in Scooby-Doo 2 or I Know What You Did Last Summer, as Gellar was.
"This deal again demonstrates the value of content and the leverage owners have when negotiating value," UBS analyst John Janedis said in a note.
Indeed, CBS is the highest-rated broadcast channel, on top of NBC (a Comcast property), ABC (a Walt Disney property) and Fox. Time Warner said CBS was seeking prices six times higher than its rivals.
CBS shares immediately surged by 5 percent on the news this morning, while Time Warner Cable jumped by about 2 percent on Wall Street. Gellar's stock, apparently, never dropped.
Before it's here, it's on the Bloomberg Terminal.
LEARN MORE