Verizon Buoys Guggenheim With Taubman on Awarding M&A Roles
Matthew Campbell, Jeffrey McCracken and Scott Moritz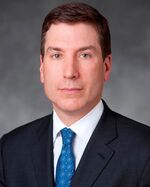 Verizon Communications Inc., undertaking the biggest acquisition in more than a decade, picked some of the smallest firms for financial advice.
Paul Taubman, a Morgan Stanley veteran who left the bank this year and is now working independently, and New York-based Guggenheim Partners LLC landed key roles advising Verizon on its $130 billion purchase of Vodafone Group Plc's 45 percent stake in their wireless joint venture, according to statements from the companies today. Andrew Decker, Alan Schwartz and Jim Ferency led the advisory team at Guggenheim, said a person with knowledge of the negotiations.
They're working alongside Vodafone advisers Goldman Sachs Group Inc. and UBS AG, as well as JPMorgan Chase & Co., Morgan Stanley, Barclays Plc and Bank of America Corp., which are providing more than $60 billion in financing. The firms on both sides of the deal may get more than $240 million in fees, estimates from New York-based research group Freeman & Co. show.
The choice of smaller advisers underscores how more are taking lead roles on some of the most significant corporate transactions. The summer's last blockbuster deal, the $30 billion merger of Publicis Groupe SA and Omnicom Group Inc., didn't include a single large bank on its roster, with Rothschild and Moelis & Co. working with the French and U.S. companies.
Sharper Focus
Proponents of smaller firms say their focus on mergers and acquisitions advice helps them provide executives with impartial guidance, while dealmakers at big banks say their firms' global reach and broad role in the financial markets are advantageous.
The purchase of the wireless stake, if completed at $130 billion, would be the largest corporate transaction since Vodafone's acquisition of Mannesmann AG in 2000 and would surpass the 2001 merger of Time Warner Inc. and AOL Inc. The deal should close in the first quarter of next year, according to the statement today.
The move allows Verizon to take full control of its largest asset, enabling it to use the unit's cash flows to invest in faster networks to fend off challenges from AT&T Inc. and Sprint Corp. For Vodafone, the deal will mean a windfall of more than $100 billion after tax that could fuel future acquisitions of cable operators.
League Tables
Before today's deal, Guggenheim Partners ranked 42nd in the global league tables for merger advice this year, working on about $10 billion in deals, according to data compiled by Bloomberg. The Verizon role puts Guggenheim Partners in ninth place for advising on M&A transactions globally, the data show. The firm grew out of the family investment office of the Guggenheim family, the namesake of modern art museums in New York, Venice, and Bilbao, Spain.
Taubman oversaw investment banking at Morgan Stanley before departing this year after 27 years at the firm. His exit followed three years of dual leadership of Morgan Stanley's investment bank with longtime competitor Colm Kelleher, who became sole head. The two clashed over how aggressively to pursue additional business with clients whom the bank was assisting with capital-markets deals, people familiar with the matter said last year.
Taubman, the son of an accountant, was born in New York and graduated from the University of Pennsylvania's Wharton School in 1982, joining Morgan Stanley that year. He served as a lead adviser on Comcast Corp.'s $58.7 billion purchase of AT&T Broadband in 2002 to create the world's largest cable operator. He also worked on Time Warner's combination with AOL and advised Microsoft Corp. on its 2008 bid for Yahoo! Inc.
Taubman's Roots
In the weeks after the bankruptcy of Lehman Brothers Holdings Inc. in September 2008, when his firm was close to collapse, Taubman helped negotiate a $9 billion investment from Tokyo-based Mitsubishi UFJ Financial Group Inc. that helped keep Morgan Stanley alive.
While it's unusual for a person to be credited individually as an adviser on a large transaction, Taubman's role isn't without precedent. Former Citigroup Inc. banker Michael Klein worked as a "strategic consultant" to both Glencore and Xstrata in the 2012 deal that created Glencore Xstrata Plc, the world's largest combined mining and commodity-trading company.
Before it's here, it's on the Bloomberg Terminal.
LEARN MORE