SeaWorld's Slump Raises a Question: Is Shamu Too Sad, or Too Expensive?
by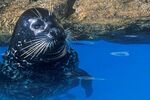 SeaWorld is having a sale. The theme park famous for its killer whale shows is slashing ticket prices in a bid to turn around an attendance nosedive just months after its splashy debut on public markets.
The company's Orlando park has cut the price of midweek tickets almost in half, a savings of $42. And its original park in San Diego is offering a free midweek children's ticket to people who live nearby.
But prices might not even be the biggest problem. Would-be SeaWorld visitors may be put off by Blackfish, a documentary exposé criticizing the company's efforts to trap and train whales. Picture whales hanging in nets and flipping trainers around like ragdolls. Director Gabriela Cowperthwaite seemed to take credit this week for sinking some of SeaWorld's business. "It's likely people are realizing that nothing at that place is what it seems," Cowperthwaite wrote in an e-mail. "The jig is up."
The movie is slick and unsettling, and it definitely cut a wide wake at the Sundance Film Festival in January. SeaWorld, however, said it has had no effect on business. Indeed, the movie's reach is questionable. Since Blackfish hit theaters on July 19, it's garnered only $1.6 million in ticket sales, according to BoxOfficeMojo.com. If the average ticket price was more than $8, fewer than 200,000 people have gone to see the film. SeaWorld's attendance decline in the recent quarter was 600,000, and it still sold 6.6 million tickets. Goldman Sachs analysts, for their part, never mention the film in their two recent reports on the company.
Of course, the bad-publicity fallout from Blackfish spread beyond documentary moviegoers, and the scrutiny touched off by the movie undoubtedly had a wider impact than ticket sales can indicate. Critical films focused on a single corporation generally aren't nearly as harmful as they seem—at least from a revenue perspective. The paragon of the genre is Super Size Me, the slightly sensational documentation of a filmmaker's month-long all-McDonald's diet, which was nominated for an Oscar and grossed $20.6 million in theaters. When the film was released in 2004, though, McDonald's revenue actually jumped 10.5 percent from a year earlier. In the following six months, sales at the fast-food giant climbed 11 percent. Shoppers had a similarly blasé reaction to Wal-Mart: The High Cost of Low Price. That film came out in late 2005, and Wal-Mart Stores sales increased 10.5 percent in the following four quarters.
As for SeaWorld's sales slump, the more likely scenario is that its whales were too expensive, not too sad. SeaWorld dialed up the average admission price at its 11 parks by 9 percent in the past year, to $38.85. At its Orlando property, SeaWorld raised its single-day ticket price to $92, a 12 percent boost, according to the Orlando Sentinel.
Although SeaWorld is now dropping prices, a few weeks ago it was defending higher rates. In announcing a $15.9 million loss, SeaWorld Chief Executive Officer James Atchison said only about one-third of the attendance plummet could be blamed on prices and that weather was also a major factor.
"We feel good about the strategy and what it's doing for us," Atchison told investors at the time. "Having a couple fewer bodies in the park is also good for our ratings and the experience as well, and we save operating cost."
Before it's here, it's on the Bloomberg Terminal.
LEARN MORE