Two Business Students Who Fixed Grades Get Probation
Louis Lavelle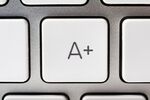 One of the more bizarre cases of grade-fixing in recent memory has come to an end with the sentencing of two former business students at Ohio's Miami University.
Two fraternity brothers had used stolen passwords to hack into the school's computer system and change dozens of grades. David Callahan, 22, of Cambridge, Mass., changed his own grade and those of two other students in an attempt to cover his tracks. Beckley Parker, 22, of Weston, Conn., changed his own grades in 17 classes dating back more than two years, as well as those of 50 other students.
Callahan and Parker, who were students at Miami's Farmer School of Business, pleaded guilty to unauthorized use of property, a first-degree misdemeanor. Callahan, who was charged with three counts, was sentenced Aug. 8 in Butler County Court to $750 in fines, one year probation, and forfeiture of an external computer drive and key logger he used to obtain the passwords that gave him access to the computer system. In June, Parker was sentenced on six counts to two years probation, 100 hours of community service, and $1,500 in fines. He was also ordered to forfeit his computer and iPad.
Callahan's lawyer, Damon Halverson, said his client had no prior criminal record and was "devastated" by the incident. "He made the mistake of his life," Halverson said. "He was completely remorseful, completely cooperated. The consequences he suffered were devastating to him and his family." Parker's attorney Dennis Deters didn't respond to a request for comment.
Both students were expelled from the university on March 8, according to spokesperson Claire Wagner. All the grades they changed—including those of 28 members of their fraternity, Phi Delta Theta—have been been corrected.
According to the Miami Student, the hacking came to light last October when a faculty member alerted campus police to a discrepancy in the grades she entered into the university computer system. The police later determined that Callahan and Parker accessed the system using faculty IDs and passwords they obtained using a key logger. The device was installed on classroom computers to record the IDs and passwords of professors using the computer to access the system.
Since the grade-fixing was discovered, the university has implemented a number of new security measures, including e-mail notification to faculty after a grade change has been made and thermal scanning of keyboards on classroom computers to detect the presence of key loggers. The incident was the first of its kind at Miami and left campus leaders stunned and a little fed up. "Miami's core values are based on the highest standards of integrity … so we take this matter very seriously," said President David Hodge in a statement. "We are extremely disappointed in these students."
Join the discussion on the Bloomberg Businessweek Business School Forum, visit us on Facebook, and follow @BWbschools on Twitter.
Before it's here, it's on the Bloomberg Terminal.
LEARN MORE