Google Co-Founder Sergey Brin Splits With Wife Anne Wojcicki
by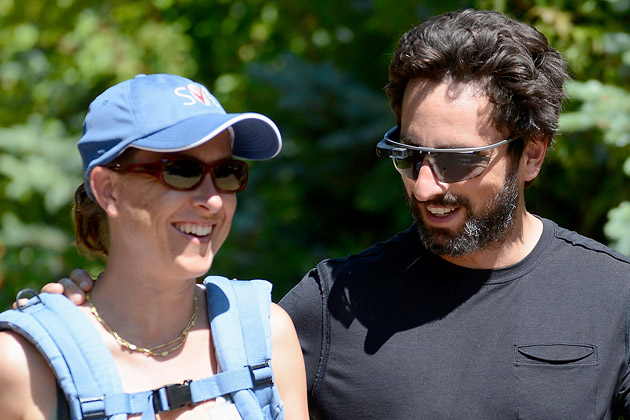 Today brings news from the Googleplex of unfortunate domestic drama. Google co-founder Sergey Brin and his wife of six years, 23andMe co-founder Anne Wojcicki, are living separately. A person familiar with the situation calls the split difficult but "absolutely amicable." The couple has been married for six years and has two young children.
The news was first reported by the technology news site AllThingsD, which said Brin is now in a romantic relationship with another Google employee.
The Bloomberg Billionaire Index pegs Brin's net worth at $24.5 billion. The couple has a prenuptial agreement, so any potential divorce is unlikely to affect governance of the company.
Still, splits can be messy, especially in the small world of Silicon Valley's elite. Google has invested in Wojcicki's seven-year-old company, which offers genetic tests to consumers that illuminate their genetic and medical history. The couple has worked on several philanthropic endeavors worth hundreds of millions of dollars. Wojcicki's sister, Susan, is a senior vice president at Google and a member of Larry Page's management team.
Since Larry Page took over as chief executive officer, Brin has focused most of his time on Google's research lab, Google X.
Before it's here, it's on the Bloomberg Terminal.
LEARN MORE