Airline Merger Lawsuit Opens With Trial Date Tug-of-War
By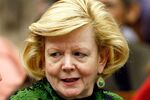 The first big fight in the government's lawsuit to stop American and US Airways from merging is a battle over when to hold a trial. The airlines have suggested Nov. 12. The Justice Department considers March 3 a fine date, allowing ample time for the court to evaluate "harm and any asserted benefits flowing from the merger."
On Wednesday, the airlines informed U.S. District Judge Colleen Kollar-Kotelly of the "impasse" over a suitable trial date and warned that a March trial could put the merger at risk of collapsing. The case is the first big legal test for airline industry consolidation after several years when U.S. regulators stood aside as Delta Air Lines acquired Northwest, United merged with Continental, and Southwest bought AirTran.
The airlines are hoping to get the lawsuit into a federal court and resolved as quickly as possible, with American's exit from bankruptcy contingent on the outcome. American has said its current reorganization plan to combine with the smaller airline—already approved by creditors—is the only path forward that it's contemplating. The Justice Department, which considers the combination to be anticompetitive and harmful to U.S. air travelers, is in no apparent rush to adjudicate the matter.
"Defendants' attempt to rush this matter to a trial on the merits in fewer than 75 days … creates the very real risk that a challenge to a $14 billion merger—in dollar terms one of the largest merger challenges ever adjudicated—will be resolved on less than an appropriate record," the Justice Department wrote in a filing yesterday. The government lawyers prefer a "trial-ready date" that allows four months for discovery and depositions, a month for experts to file their reports, and a month for pretrial motions and briefs.
In a joint statement yesterday, the airlines called the March 3 date "entirely unreasonable" and described the government's 16-month investigation of the merger as "already twice as long as its typical review." The companies also say the government's go-slow approach is causing financial harm to American's creditors, shareholders, and employees as the Chapter 11 case lingers.
Judge Kollar-Kotelly has scheduled a hearing for Friday to hash out a potential trial date. She has a drug-trafficking trial scheduled for Jan. 14 that could last two months, and she doesn't want the airline case interfering.
Before it's here, it's on the Bloomberg Terminal.
LEARN MORE