China's Bloggers Rally Around Bo Xilai
By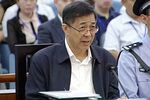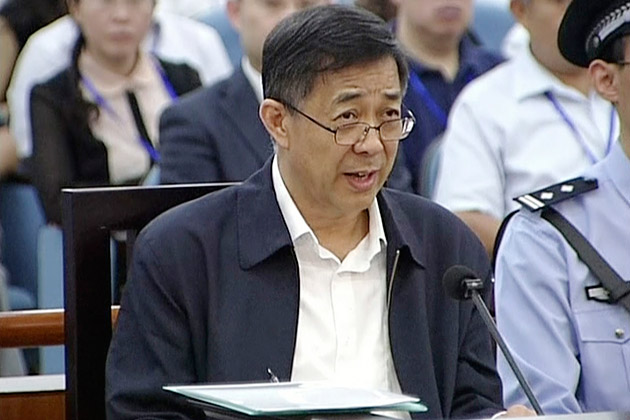 Official China has been touting it as a breakthrough for government transparency. But has the decision to live blog the five-day trial of Bo Xilai, which closed Monday, backfired? That's a relevant question as a flood of support for the charismatic former high-flying princeling has erupted on China's Internet.
China posted portions of the five days of court proceedings in Jinan, Shandong Province, on Sina Weibo, China's largest microblogging site. Chinese checking out the trial online got to see an unusually spirited defense put up by the 64-year-old Bo, the former head of China's southwestern megalopolis Chongqing who almost made it into the top echelons of the Chinese leadership.
The decision to show the trial online demonstrates an admirable new candor, according to state-run media. "The public hearing and the Weibo broadcasts reflect the transparency and openness of the country's rule of law," said a commentary on the website of China's official party mouthpiece, the People's Daily, on Aug. 22.
But that's not the takeaway for everyone. Instead, many on the Web have written of a newfound admiration for Bo, who has been charged with bribery, embezzlement, and abuse of power (the verdict—likely harsh—will come later, at a time still unspecified),and who fell from official grace last year after a murder perpetrated by his wife came to light.
"I've changed my view of him! He is much more gentlemanly than those with power and he really does know the law," said one tweet by blogger He Jiangbing on Sina Weibo, translated by blog Tea Leaf Nation, which monitors China's Internet. "This man has remarkable logic, eloquence and memory. As someone who likes smart people, for a moment I almost forgot about his avarice, evilness and ruthlessness," wrote another microblogger, also on Sina Weibo.
While the decision to tweet key parts of the trial has indeed surprised many, others are less impressed. "The selective postings can only show selective openness and selective justice, and cannot be said to represent the truth," said Liu Wanqiang, a Guangxi-based journalist, reported the BBC on its website on Aug. 22.
In contrast, way back in 1980, the trial of Mao's widow Jiang Qing, a member of the so-called Gang of Four, was shown live on television for all to view. While few Chinese then had their own TV sets, much of the population gathered communally around televisions to watch and discuss the live proceedings.
Beijing over the past week has launched a crackdown on spreading rumors on the Internet, which some fear will be used to squelch online free speech. Already authorities have announced arrests, including the detention of a muckraking journalist for "criminal fabrication and dissemination of rumors online," reported the official English language China Daily on Aug. 26. Interestingly, little effort appears to have been made so far to scrub the Internet of the pro-Bo commentary.
"China is a country that respects and protects free speech, but people should also bear in mind that greater online freedom is guaranteed by greater responsibility," stated the official Xinhua News Agency in a piece calling for greater efforts to police the Web on Aug. 21. "People should maintain moral principles and denounce any activities that harm the reputation and interests of others so as to stop the Internet from decaying into a land of abusive language and rumors."
(
Corrects date of the trial of Mao's widow, Jiang Qing, in paragraph 7
)
Before it's here, it's on the Bloomberg Terminal.
LEARN MORE