Once a Box Office Killer, an NC-17 Rating Becomes a Selling Point
An NC-17 rating is still seen by some as a box office killer
By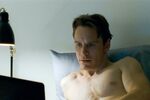 Is there a chance Hollywood could move the NC-17 rating out of the movie ghetto?
The Motion Picture Association of America's ratings board handed out its second NC-17 rating of the year this week for the French film Blue is the Warmest Color because of its explicit sexual content. In response, the movie's distributor, Sundance Selects, said on Aug. 21 that it will not "compromise" director Abdellatif Kechiche's vision for the film and re-edit it to secure an R rating. "An NC-17 rating no longer holds the stigma it once did," Sundance Selects President Jonathan Sehring said.
Such news is music to the ears of Joan Graves, head of the MPAA's independent ratings board, which would like to see NC-17 used far more widely in the U.S. film industry. Traditionally, NC-17 has been equated in the average moviegoer's mind with chilling levels of violence and sex akin to a porn film. The rating prohibits anyone under age 17 from seeing the movie in a theater.
"A film like this gives me hope," Graves says by telephone, referring to the French film that's scheduled for an October release. "It's a very fine film that will get a lot of media attention as being good. That gratifies me because they could have said: 'We're going to go out unrated.'"
Blue is the Warmest Color won the Palme d'Or prize at the 2013 Cannes Film Festival, reportedly shocking some viewers there with the length and graphic nature of its lesbian sex scenes. An NC-17 rating was widely expected from the 12-person board, whose members are required to be parents with children aged 5 to 15. And in Hollywood—a town in which a movie's financial performance often trumps everything else—this would typically mean making strategic editing cuts to attain an R, or releasing the film sans rating.
That calculus could be changing, slowly. Many credit the 2011 Steve McQueen film Shame, about a sex addict played by Michael Fassbender, with having helped shift attitudes about the rating, which was introduced in 1990 to replace X—a rating that had been co-opted by the adult film industry because the MPAA never copyrighted it. Shame received mostly positive reviews and grossed nearly $18 million, according to Box Office Mojo, which tracks film income.
The rating system is voluntary, though the six member studios of the MPAA must have ratings for their movies. The NC-17 rating has been little-used—only 103 times in its 23-year history—because 75 percent of the 750 to 900 movies submitted each year for ratings are from independent filmmakers, Graves said. Those who don't want the marketing baggage associated with the rating often release their movie without one.
The year's first NC-17 film, Lucky Bastard, is an independent B-style horror thriller based on a porn-movie theme. The makers of that movie, which had only a very limited release, decided an NC-17 would be useful. Lukas Kendall, one of the producers, explained the logic to MovieWeb earlier this year:
"Now that it's rated, it's an easy way to communicate. Look, it's NC-17 so no one under 17 is admitted. It has its own connotations, which are helpful for us. We also thought that being an independent production, it helped elevate the tone of what we did. Because it's a voluntary rating system. It made sense. I don't want to say completely that we want to hide behind that brand. Its what made sense. That's what the rating is made for. I don't know why people run away from it. Except that they make a financial decision that they can't make enough money, and it may exclude children from the audience. But the rating exists for this very purpose. Its so that there are adult movies for adult audiences. We're going to roll the dice and see what happens."
With some films, it's often difficult to gauge precisely whether a weak box office performance resulted from the NC-17 rating or reflected a subject matter that was never likely to generate major enthusiasm among audiences, regardless of its rating. For example, the William Friedkin film Killer Joe, starring Matthew McConaughey as a corrupt police detective and assassin, received an NC-17 for its 2012 theatrical run due to its violence. Yet with its bleak depiction of life in a poverty-stricken East Texas burg, this isn't the sort of picture that draws much of an audience. The movie earned less than $4 million—not even half its budget. "I absolutely think the rating had an adverse effect," says David Dinerstein, president of LD Entertainment, which produced Killer Joe. "We were all in it, hoping we could make a bit of a change."
Part of that change, film industry insiders say, will come from a large-budget film with prominent stars willing to market the film aggressively and help to educate the public that adult content doesn't mean disgusting or trashy. "I think we need a major film—which you know is going to appeal to a lot of people—accept an NC-17 and go for it," says Graves, a former stockbroker. "Unfortunately, Hollywood looks at numbers so much in terms of whether a film is a success or not, so probably it needs to be a film that could gross some money."
Before it's here, it's on the Bloomberg Terminal.
LEARN MORE