Nasdaq Goes Glitchy, and the Boss Goes Missing
by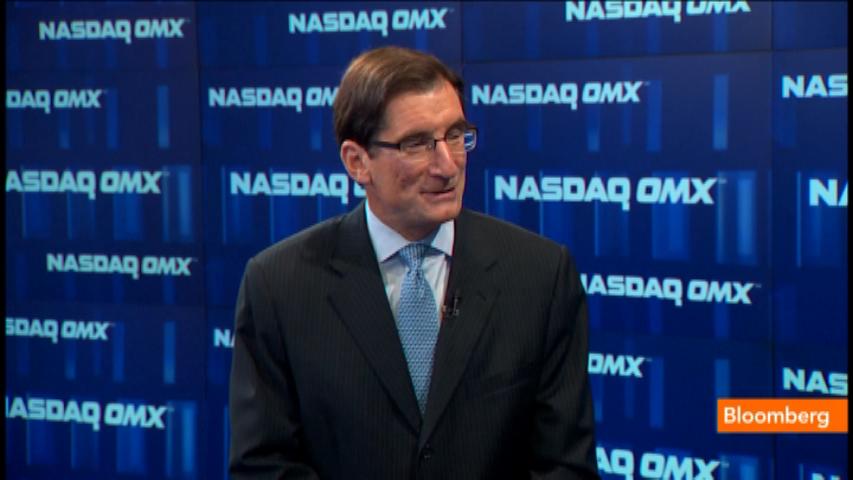 Where's Robert Greifeld when you need him?
The Nasdaq chief executive is getting slammed today for being invisible during the exchange's three-hour emergency shutdown Thursday, which affected trading in thousands of securities, including Apple and Facebook. Nasdaq says the freeze was because of errors in a data stream between an unidentified exchange and its own system for processing stock quotes and other information.
Nasdaq says it had the problem identified after half an hour and kept key market participants and regulators updated until trading resumed at 3:25 p.m. Greifeld wasn't made available to the press, however, and Nasdaq made no public statements until late Thursday, leaving much of the investing world in the dark about what had gone wrong and what would happen next.
Greifeld was out of the office and at a wake in New Jersey when the exchange went down. He was e-mailed and called and left the service as it was in progress to deal with the problem, a Nasdaq spokesman said. The first signs of trouble with trading activity were noted at 10:57 a.m., in the system status available online.
CNBC's Jim Cramer had one of his characteristic eruptions, criticizing Greifeld's inaccessibility. Twitter lit up with jokes about the CEO's whereabouts ("Is Bob Greifeld in South or East Hampton?").
This isn't the first time the exchange's CEO has come under scrutiny during a crisis. In May 2012, Greifeld was on an airplane and unreachable for several key hours as Nasdaq glitches wrecked Facebook's initial public offering, perhaps the most hotly anticipated stock debut since the 2008 financial meltdown. The social networking company's shares didn't trade for half an hour as Nasdaq's system struggled to deal with the unusually high levels of interest. The exchange settled Securities and Exchange Commission charges in May 2013 for $10 million, without admitting or denying that it violated securities laws.
This morning, more than half a day after the emergency shutdown, Greifeld took to CNBC and Bloomberg TV to defend the exchange and his own actions. "Bob, why did it take so long for you to come out to make any statement—for the Nasdaq to come out and make any statement about what was going on?" Bloomberg anchor Betty Liu asked him.
"Our communication yesterday, I think, was something we were very satisfied with," Greifeld replied.
"You're satisfied with it?" Liu said. "Traders were complaining, investors were complaining, they heard nothing from the Nasdaq for hours." Greifeld said key elements of the trading community had been kept in the loop.
Before it's here, it's on the Bloomberg Terminal.
LEARN MORE