Microsoft CEO Steve Ballmer to Retire. What Happens Next Won't Be Pretty
by
It's during the doldrums of August that companies often like to let out their most shocking news, and Microsoft did just that on Friday. The company disclosed that Chief Executive Officer Steve Ballmer will retire within the next year. A special committee that includes Microsoft co-founder Bill Gates will choose Ballmer's replacement. Let the games begin!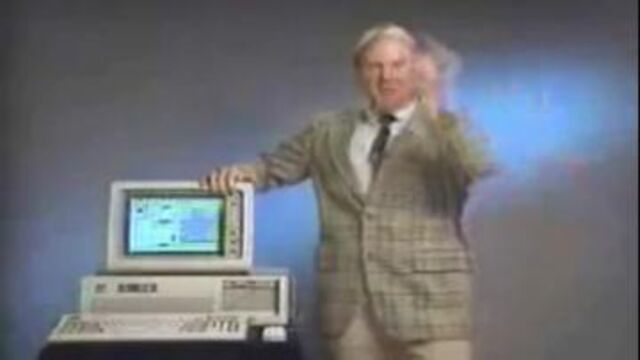 Ballmer has said for years now that he intended to retire when the last of his kids completed high school, and some back-of-the-envelope math put that retirement date in 2017 or so. The question now is whether the accelerated retirement schedule was Ballmer's own idea or that of the company's board.
According to Microsoft, Ballmer opted to leave now because it has much work to do as it shifts from being a software company to one that focuses more on hardware and the services that link its devices. It's a subtle difference but one that Ballmer has pushed internally for two to three years. "There is never a perfect time for this type of transition, but now is the right time," Ballmer said in a statement. "We have embarked on a new strategy with a new organization and we have an amazing Senior Leadership Team. My original thoughts on timing would have had my retirement happen in the middle of our company's transformation to a devices and services company. We need a CEO who will be here longer term for this new direction."
Gates will be joined on the committee to select a new chief executive by John Thompson, the former CEO of Symantec, Chuck Noski, the former CFO of Bank of America, and Steve Luczo, the CEO of Seagate—all Microsoft board members—with help from executive recruiting firm Heidrick & Struggles. Both internal and external candidates will be considered.
Ballmer's critics must be overjoyed. They've been calling for his head for years, and particularly so since the arrival of the iPhone. Apple's smartphone kicked off a transition in the computing industry in which both Apple and Google outflanked Microsoft in the booming mobile market. It's not hard to make the argument that Microsoft's position as a consumer technology company looks quite dire outside of its Xbox gaming console. In the corporate computing world, Microsoft faces an equal number of threats, although the company has proven very resilient in this arena under Ballmer and increased business-software sales dramatically over the past decade.
Back in July, Ballmer oversaw a reorganization of Microsoft's executives that made clear there are about five people from within the company who could be in line to take over as CEO, ranging from Julie Larson-Green, who has run the Windows group and now heads up devices and entertainment, to Tony Bates, the former CEO of Skype and current head of business development.
Ballmer took over from Gates in 2000, and it's a bit shocking that he's going out like this. The smoothest CEO transitions in the technology industry of late have come at places like Apple and ARM that were ready to name a successor rather than have a committee haggle over the right person. Microsoft has had 13 years to figure out who Ballmer's replacement might be, but it would seem to need a bit more time.
While Ballmer has received plenty of criticism, those who know him best say that he has demonstrated an amazing ability to keep a company of such size and ambition intact and growing. Microsoft will no doubt seek a candidate that possesses some of these qualities while also perhaps having more of a knack for anticipating where computing trends are heading.
Before it's here, it's on the Bloomberg Terminal.
LEARN MORE