Why Lenovo Might Be the Savior HTC Needs
by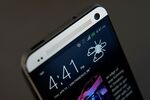 The bad times show no sign of ending for HTC. The Taiwanese smartphone maker that as recently as 2011 was the top brand in the U.S. is now little more than a rounding error in a world dominated by Apple and Samsung, and the situation has gotten much worse over the past year. HTC phones account for just 2.8 percent of the global smartphone market, down from 5.8 percent in 2012.
Now HTC's high-profile partners in Hollywood may be looking to dump the company. In 2011, the Taiwanese company bought a majority stake in Beats, the producer of premium headphones backed by rapper Dr. Dre and Interscope-Geffen-A&M Chairman Jimmy Iovine. That was part of HTC boss Peter Chou's strategy to make the company stand out from the Android pack by focusing on music and software. Beats' technology—both hardware and software—will help make listening to music on an HTC smartphone a "unique and differentiated and awesome" experience, Chou told me last year.
The alliance quickly fizzled, though, and HTC sold back half of its stake. Now the Beats team wants to finish off the relationship and buy back the remainder of HTC's shares, the Wall Street Journal reports.
Without many other options, HTC might need to look for a savior from China. The company, once the star of the Taiwanese tech world, recently warned it may suffer a quarterly loss, and investors are abandoning the company. The Taipei-listed stock dropped 2.3 percent today, nearing a 52-week low, and has lost 37.5 percent of its value since over the past year.
HTC says recovery is around the corner. The company predicts a "full resurgence of the HTC brand," spokeswoman Laura Kao told Bloomberg via e-mail, with plans to introduce a range of new products.
Still, HTC has tried turnarounds before, and they haven't worked. If this one doesn't, either, HTC might need to consider Lenovo as its savior. The Chinese company has passed Hewlett-Packard as the world's top seller of PCs, and Lenovo is moving aggressively into mobile phones. While Lenovo has made a lot of progress in China, where its smartphones are among the top sellers, the company has yet to make a dent in the U.S. and other big markets in the developed world. Buying a company such as HTC, with a well-developed brand and years of manufacturing and design expertise, would help Lenovo at least gain a foothold in those places.
Lenovo already has experience taking over down-on-their-luck tech brands and turning them around—most notably with the 2005 purchase of IBM's PC business—so buying and integrating HTC would be easier for Lenovo than for other Chinese companies. Compared with BlackBerry, a second tried smartphone brand that's probably up for grabs, HTC wouldn't present Lenovo with as many headaches. Regulators and politicians in the U.S. and Canada would probably resist a Chinese takeover of BlackBerry on national security grounds, but an HTC takeover would probably elicit yawns.
Is Lenovo interested? Chief Executive Officer Yang Yuanqing isn't saying, but he is making clear the Chinese company is considering deals. Lenovo is "definitely seeking opportunities" for acquisitions in both PCs and smartphones, he told Bloomberg News last week. "The industry is in a period of consolidation, so we definitely should take the opportunity if we can find the right target."
Before it's here, it's on the Bloomberg Terminal.
LEARN MORE