The New J.Crew Catalog Is a Pinterest Page
By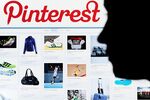 J.Crew, which built its business via glossy mailings, just took a crack at catalog 2.0.
It posted its entire fall line on its Pinterest page yesterday, giving its nearly 65,000 Pinterest followers and anyone else who stumbled on the platform the chance to pre-order the clothes before they showed up in the printed catalogs and on the company's Web store on Wednesday.
Perhaps it was only a matter of time. Pinterest has said it is hoping to become more of a shopping catalyst, and all kinds of retailers have tried to turn social currency into sales. But for J.Crew, the move does more than create social buzz. It gives the company its own sneak peek at which items will sell well. And the flurry of comments and pins provide feedback and allow J.Crew to measure Web attention to a degree that it can't on its own site, let alone with a dead-tree catalog, no matter how glossy.
And then there is the "aspirational" mojo endemic to Pinterest. A pair of fancy sweatpants on J.Crew's website are just fancy sweatpants (albeit paired with gold high heels), but sweatpants on Pinterest are part of a super-saturated collage of desires that go well beyond stuff you can buy at J.Crew.
As chief executive officer of Curalate, Apu Gupta helps more than 300 brands, including Gap and Saks, develop and measure social networking campaigns. Gupta says Pinterest is a running scroll of the "lifestyle" marketers talk about when they mention "lifestyle brands." Products end up plastered next to pictures of iconic movie stars, pristine beaches, and cool furniture. "Facebook is temporal, and Pinterest is thematic," he says. "Brands are really starting to say: 'I can't just treat all these platforms the same.'"
For example, Nordstrom is flagging its most popular items on Pinterest in its brick-and-mortar stores. Meanwhile, Neiman Marcus recently finished selling a Rebecca Minkoff handbag exclusively on Pinterest.
J.Crew declined to answer questions on Tuesday about its Pinterest strategy, saying via e-mail: "We let the 'social networks' do the talking!" The promotion, however, isn't entirely seamless and slick. Those who want to order something—say a rad sweater with a couple of prancing ponies on it—have to e-mail or call J.Crew. So 2009!
Before it's here, it's on the Bloomberg Terminal.
LEARN MORE