At Harvard Business School, Lessons in Leadership From Literature
Francesca Di Meglio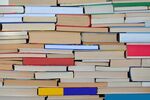 For lessons on leadership, there are few better sources than literature. For the last 12 years, Harvard Business School students, who take a class on literature and leadership, have been scanning the pages of books, mostly fiction, for lessons to help them tackle business's most challenging dilemmas. The class, which begins in the first week of September, was created by Joseph L. Badaracco, who tells students to ignore literary symbolism. "View the books as terrific case studies," he says. "They're about real people making hard decisions."
Here, Badaracco shares three lessons in leadership that can be gleaned from literature:
Beware your convictions
In the classic Greek tragedy, Antigone (Prestwick House, 2005) by Sophocles, readers witness the bloody clash that arises as a result of the differences between a strong-willed public leader and a strong-willed religious believer. Many people die before these two rethink their stances. The takeaway for business students is the importance of reflecting on your convictions. In fact, the stronger your convictions, says Badaracco, the more dangerous they become. If you're in a community with others who have strong convictions that differ from yours, you need to step back and think about the differences between you and the others. Why are you different? Are you missing something?
Think about all stakeholders
A Man for All Seasons (Vintage, 1990) by Robert Bolt is about Sir Thomas More, an advisor to King Henry VIII who grapples with whether to support the king's desire to divorce and take a new wife. As a devout Catholic, More thinks divorce is wrong. Yet, he feels loyalty to his king and country and therefore wants to be supportive. At the same time, he considers his family, which would suffer if he were to go to prison, which was a real possibility if he helped the king divorce, an illegal act at the time.
More was a man of principle who wanted to make good on his many commitments, says Badaracco. Some students say he had no backbone because he never took any position. Really, he was being thoughtful, says Badaracco, by trying to consider the many different people who would be influenced by his decision.
Consider the consequences
Sometimes truth is a better teacher than fiction. Students also read Hiroshima (Vintage, 1989), written by journalist John Hersey about President Harry S. Truman's World War II decision to drop the atomic bomb, for the first time ever, on Hiroshima, Japan. The book, which tells the story through the voices of survivors, asks business students to consider the need to take the rights of others into consideration when making decisions. Reading such books as this won't give you an answer, says Badaracco, but it will force you to confront the realities of your decisions.
Join the discussion on the Bloomberg Businessweek Business School Forum, visit us on Facebook, and follow @BWbschools on Twitter.
Before it's here, it's on the Bloomberg Terminal.
LEARN MORE