Why B-Schools Must Educate the 'Whole Person'
Derrick S. Boone Sr.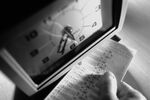 A few years ago a former student told me the first thing his boss told him his first day on the job: "Forget everything you learned in business school. Now you're going to learn how things are done in the real world."
That bothered me as a business professor. Would a hospital administrator say that to a brand-new medical doctor? A judge to a recent law graduate? What is it about graduate business education that would make someone think we're so disconnected from the practice of business that our graduates should forget what we've taught them?
I'm on the faculty at the Wake Forest University School of Business. Over the past year we talked to business leaders, from CEOs to front-line managers, about business education, and they all had a common refrain: "You do a great job teaching your students technical business skills. Can you work with them on how to dress? Be on time? Work in teams? Communicate? Be leaders?"
That makes me feel a little better. Despite what my former student's boss thought, at least we're not teaching students wrong things they should forget. But we're not teaching them all the right things they need to know either. As a marketer, I've always stressed to my students the importance of meeting customer needs. It's time we take our own medicine and listen to the marketplace—time we started teaching business students what companies want them to know.
This summer we welcomed 141 Master of Arts in Management students to our brand-new state-of-the-art building and our new philosophy on business education. The management program is designed for students who majored in the liberal arts, science, or engineering. Most have no work experience. As a result, I'm asked "why" a lot. "Why do we need to be here from 8:30 a.m. to 5:00 p.m.?" "Why can't we wear jeans?" "Why can't I have my cell phone on during class?" "Why did I get a zero on my assignment when it was only an hour late?"
My answer is almost always "because we're helping you become business professionals and that's what companies expect." No more rolling out of bed at 9:15 a.m. for a 9:30 a.m. class, catnaps between classes, or group projects that begin at 11 p.m. Why? Because that's not how business professionals act.
As business school faculty, we need to educate the whole person:
• Conceptual knowledge across business disciplines (e.g., marketing, finance, operations)
• Practical competence in the practice of business (e.g., communication and teamwork skills)
• Strength of character (the ability to lead and get results with integrity)
I like to think of it as a three-legged-stool approach. Most business schools have been selling one-legged stools and have done a great job teaching students how to run regressions, analyze financial statements, track work in progress, and the like. However, for a company, a one-legged stool isn't very useful.
The same goes for a two-legged stool. A student may be a gifted financial analyst who gives captivating presentations, but if he is unethical, no one will want to hire him. Or perhaps a student is highly principled and adept at branding, but if she can't work in a team, no one will want to hire her either.
Businesses want three-legged stools—graduates with conceptual knowledge, practical competence, and strength of character. To educate the whole person, we need to work with students both inside and outside the classroom, and teach them what companies want them to know.
Business schools that don't focus on honing all the skills required to be successful are doing a disservice to their students. We have an opportunity, or, as I see it, a responsibility to help educate the whole person. That means not just teaching the technical skills that business schools have traditionally taught, but looking at business education for what it is: helping students understand how to build relationships and providing them with the accompanying conceptual knowledge, practical competence, and strength of character to enable them to get results with integrity.
Anything else and we're part of the problem rather than the solution.
Before it's here, it's on the Bloomberg Terminal.
LEARN MORE