GoDaddy Buys a Marketing Startup to Broaden Its Main Street Appeal
by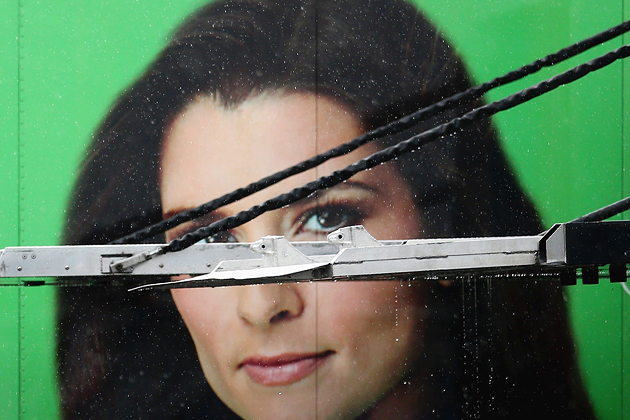 There's long been big money in selling ads to small businesses. In decades past, companies that published phone books banked a large chunk of the profits. Today, tech companies—including giants like Angie's List, Google, and Groupon, as well as dozens of startups—are vying for local digital ad spending, which will top $38 billion in 2016, according to BIA/Kelsey.
Count GoDaddy, best known for selling domain names and running controversial Super Bowl ads, among the competitors. The Scottsdale (Ariz.)-based company has long sold a website builder tool to small businesses. Yesterday the company said it had acquired Locu, a San Francisco startup that uses machine learning to help small businesses reach potential customers. (AllThingsD reports the price tag was $70 million.)
Locu, which had previously raised $4.6 million from General Catalyst Partners and other investors, collects information from small businesses' websites and formats the data for sites like Yelp, TripAdvisor, and CitySearch. For instance, the company could grab a menu from a restaurant's website and package the information so it appears on a local listing service.
GoDaddy and Locu are both "hell-bent on helping the 'little guy' thrive on the Internet," said GoDaddy Chief Executive Officer Blake Irving in a statement.
There's another good reason for the acquisition. It's often said that advertising is sold, not bought. Employing a sales staff to reach small businesses isn't cheap, however, and packaging tools helps online marketers recoup those costs. Companies that sell services to Main Street, meanwhile, like to say they're tackling tasks that business owners don't have time to take care of themselves. With so many online marketers targeting small companies, putting all the tools they need in one place makes for a more attractive pitch.
Before it's here, it's on the Bloomberg Terminal.
LEARN MORE