Stock Analysts Do Better Vertical Than Horizontal
A new academic paper suggests that studying supply chains, instead of competitors, makes for better stock forecasts.
by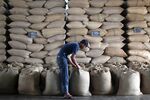 With their buy/sell/hold recommendations, stock analysts are key cogs in the machine that decides what publicly traded corporations are worth. Brokerages and independent research shops employ these men and women to be experts usually not just on a single company but on a whole industry. Analysts can become mini-celebrities on Wall Street for being accurate, articulate, or maybe just provocative.
One major assumption in this arrangement is that the analyst with the best take on, say, McDonald's also has a keen understanding of Wendy's, Burger King, Chipotle, and other similar chains. Horizontal specialization is how the entire industry is organized—take a look at the Wall Street Journal's 2013 ranking of "The Master Stock Pickers," which crowns Jim Parker of Raymond James Financial as the king of airlines, or Business Insider's 2012 list of "The 36 Best Analysts on Wall Street," which anoints Mike Mayo of Crédit Agricole as the guy to trust on big banking.
A new academic paper suggests this may be all wrong. Three professors—Mihir Mehta and David Reeb of Temple University and Wanli Zhao of Southern Illinois University—argue that it's better to analyze companies vertically, by studying the specific suppliers and customers in their supply chain. For example, Walt Disney has a pretty straightforward setup: Its suppliers include Publicis Groupe, the advertising giant, and its customers include Netflix and Wal-Mart Stores, which sell Disney movies.
Using data from Standard & Poor's Capital IQ for the 2009 fiscal year, the researchers found that vertical analysis worked best in industries that were the least uniform. "However," they write, "our results continue to show that vertical specialization is unconditionally at least as good as horizontal specialization, even in uniform industries." Focusing on a target company's suppliers vs. customers was equally effective. A trading strategy based on vertical analysis beat horizontal forecasting over 1-month, 6-month, and 12-month periods.
"Our analysis suggests that brokerage houses (and quite possibly other institutions) need to reevaluate the conventional wisdom that industry specialization provides a superior organizational structure," the authors write.
All the usual caveats around academic research apply here—this is one study, and it's still being peer-reviewed. Even so, it's stimulating stuff for those who care about how Wall Street is structured—or, in some cases, calcified.
Before it's here, it's on the Bloomberg Terminal.
LEARN MORE