A VC Firm Stands Out by Investing in Women
by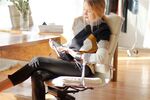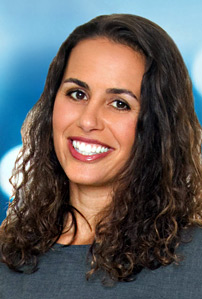 Maha Ibrahim has been a partner at Canaan Partners since 2000. The venture capital firm focuses on health-care and technology companies in the U.S., India, and Israel. Canaan has funded eight women-led ventures since May 2012, making up about one-third of the companies its latest $600 million fund has invested in. That's a much higher share than in the VC industry as a whole, where just 4 percent to 9 percent of investments go to women entrepreneurs. Ibrahim recently discussed Canaan's investment strategy with me. Here are edited excerpts of our interview.
Tell me about your approach to startup investing. How is Canaan Partners different from other VCs?
Since about 2004-05, we took a concerted effort and changed our strategy. We are focusing mainly on early stage. When we do those deals, we like to be very close with the entrepreneur. We don't necessarily feel like syndication is a good thing. We'll take an entire round as opposed to sharing it at the early stages. It increases our ownership at a low-cost basis early on. It really is a commitment from us to the entrepreneur: "We want to work with you, and we're not hesitant about it." If it does pop into something very meaningful, that's fantastic. If it pops into something that is good but not great, it's still great for us, because the ownership is high.
How has Canaan funded such a high share of women entrepreneurs when so many other VC firms haven't?
We have four female investment professionals. That's just naturally going to attract more female founders to us. We have made a very concerted effort to go deep on the health-care side into women's health initiatives. As the population grows and ages, you have a lot of women who are 40 to 50-plus. They've been underrepresented from a health-care product and pharma standpoint. We've sought out companies that are really focused on women's health-related issues. A lot of those are run by women. On the IT side, we've been getting more focused on consumer Internet, particularly e-commerce. One of our themes is we have to invest in businesses that have very, very high average selling prices. I'd much rather be selling one $2,000 handbag than a hundred $20 T-shirts. It's a lot easier. And you can afford to spend more on customer acquisition when you have such a high-value item and the margins built therein. That's led us to look more in the luxury e-commerce space. It just so happens that a lot of those businesses have been run by women: Mona Bijoor over at Joor, Julie Wainwright at the RealReal, the ladies at Cuyana. These companies have significant average order values and can sustain a longer-lasting road to an e-commerce business without burning a ton of money.
I think a lot of VCs aren't interested in fashion retail businesses to begin with. Is that your experience, that these companies find less-receptive audiences when they pitch male investors?
Certainly not in the last five years or so. We've seen examples like Gilt Groupe. We've seen examples of companies that can get to very high-growth and very big numbers. I think that woke a lot of people up to the fact that these are huge markets and can be transitioned over to the Web in a really exciting way. It certainly woke me up.
What should other VCs or angel investors be doing to get more capital to high-growth, women-led businesses?
We should always shoot for Silicon Valley to be a meritocracy. It's not about the gender; it's not about the color of your skin; it's not about what country you were born in. It's about how passionate you are as an entrepreneur and how big the idea is that you come in with. That said, we all have to open up our eyes and be just as willing to fund the woman, or the man, whichever comes in the door, as long as they have the attributes of a strong, credible, capable founder. That's what I'm striving to do.
Before it's here, it's on the Bloomberg Terminal.
LEARN MORE