The Clunky, Clumsy Countdown to Obamacare
By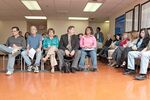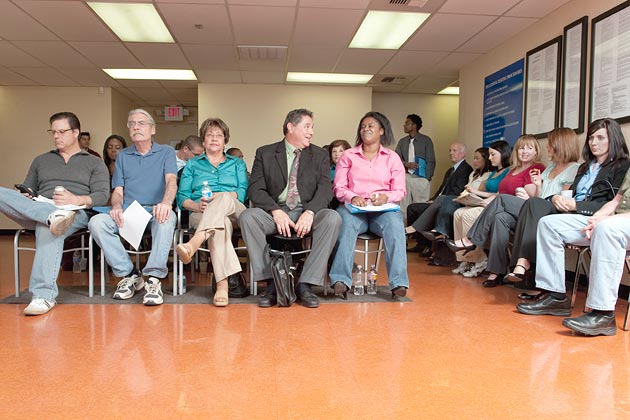 What with all the confusion and delays, the rollout of Obamacare hasn't exactly gone smoothly. On Thursday it once again became clear how much trouble the White House is having as it gets ready to sign up citizens for coverage starting on Oct. 1: With less than two months to go, the U.S. Department of Health and Human Services announced it was finally releasing $67 million to pay "navigators"—advisers who'll help guide people through the process.
It's hard to overstate how important the navigators are. Purchasing insurance is never simple, and for many people choosing a health plan for the first time, wading through the options offered by Obamacare's state-run exchanges will seem overwhelming. Navigators—most of them from nonprofit groups including Planned Parenthood—will explain to people who haven't been able to afford insurance how it works, and figure out whether they'll be eligible for Medicaid subsides, which are based on income. You can see why the Affordable Care Act created the navigator program: If people get too bewildered, they won't sign up at all.
The job may be more complicated in some states, where the federal government is setting up the exchanges because the governor or legislature oppose the health-care law and refuse to do it themselves. Navigators in those states will have to persuade the people—and politicians—that the program is a good thing and not a federal takeover of the health-care system.
Not surprisingly, the navigators themselves have become political targets. Some Republican senators are warning that their friendly-seeming navigator may turn out to be an identity thief. Nine senators, led by Utah's Orrin Hatch, wrote to Health and Human Services Secretary Kathleen Sebelius on June 20 to express their doubts about the program. "The standards proposed by your department could result in a convicted felon receiving federal dollars and gaining access to confidential taxpayer information," they wrote.
In a press release, the senators explained:
"Navigators assist the uninsured in determining what type of coverage they qualify for and often have access to personal information, such as Social Security numbers, tax returns, and household income. However, the training and requirements for navigators eligible to receive funding under this program is very limited and could potentially put consumers at risk of fraud and identity theft."
It's not just Republicans who have misgivings about the way the Obama administration is handling the program. The New York Times reported that since Republicans in Congress have blocked funding for Obamacare outreach and education, Sebelius said she had no choice but to tap a $15 billion federal fund intended to support wellness and disease-prevention programs. That didn't sit well with some Democrats. Senator Tom Harkin of Iowa, who has championed the fund, said it was "ill-advised and shortsighted to raid the prevention fund, which is making absolutely critical investments in preventing disease, saving lives, and keeping women and their families healthy."
The most surprising thing about Thursday's announcement is that it comes so close to the start of enrollment. The navigators have a lot to explain to a lot of people, and not a lot of time left to get ready to do it.
Before it's here, it's on the Bloomberg Terminal.
LEARN MORE