No One Has Much Influence in the CBS-Time Warner Cable Battle
By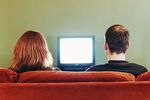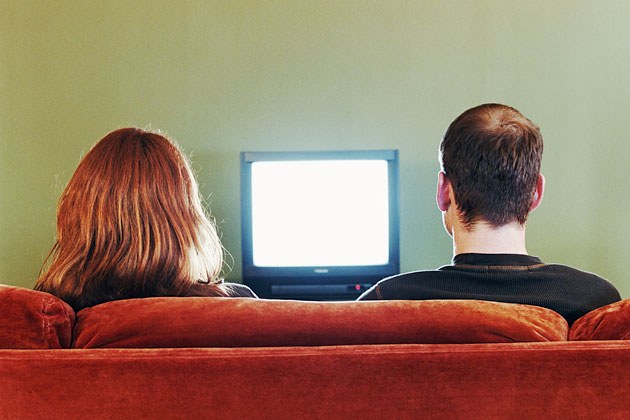 If a tree falls in the forest and no one … yes, well, long debate. But when a broadcast network disappears from the televisions of millions of cable subscribers—is there much difference?
CBS and Showtime have not been available on Time Warner Cable systems for about 3 million customers in New York, Los Angeles, Dallas, and elsewhere since Aug. 2 as the companies remain unable to resolve their differences. Time Warner Cable says it's fighting to prevent subscribers' bills from ballooning even further and to provide its customers access to CBS programs via the Internet. CBS says the cable operator is being unreasonable about compensation for the highest-rated shows on television and notes that Time Warner Cable pays even higher rates for other programming. Adding to the conflict, CBS has blocked its Internet content from all Time Warner subscribers—even for those who are not in the disputed television markets—underscoring the disagreement about the terms for watching programs online.
In the intervening two weeks, everyone from the interim head of the Federal Communications Commission to the New York City Council to actor Seth Rogen and The Donald have grumbled publicly about the situation and how terrible it is to subject consumers to it. (Rogen felt ripped off and Trump was peeved about missing the PGA Championship.) Yet amid all the commentary, there has been a marked absence of leverage to reach a resolution of the dispute, which is, at the end of all the rhetoric, a financial conflict between huge, wealthy corporations. Politicians, lobbyists, and bureaucrats have all had plenty of criticism for both sides, but no action. The FCC's acting chairwoman, a former newspaper publisher, has said she is "really distressed" about the fight, but the agency has not indicated that it will intervene.
"The FCC has never been very active in this space," says Mark Cooper, director of research for the Consumer Federation of America. "Tipping the scales in one way or another is a nasty and risky business."
For now, that leaves consumer lawsuits and pressure from Congress. On Aug. 14, three Time Warner Cable subscribers sued in Los Angeles over the dispute, and are seeking class-action status for their lawsuit. The company faces a separate suit in Wisconsin based on a similar conflict with Journal Broadcast Group. Further adding to the lack of urgency, Congress is not in session and summer is a time of doldrums for the traditional networks, with their new seasons making their debuts in the fall and live sports a matter of weekend baseball and the occasional golf tournament.
It's not even clear that CBS and Time Warner Cable are suffering much financially. The network's ratings have not been hurt, although Guggenheim Partners analyst Sabina Nyckowski says CBS's ratings would have been even higher without the blackout. (It appears that one of CBS's top shows, Under the Dome, is being pirated more in the past two weeks than it was before, according to Torrent Freak, which reports on file sharing via BitTorrent.)
For Time Warner, it's unlikely the dispute will lead to an immediate stampede of defections beyond the truly irritated and motivated customers. Over time, however, video subscriber loss is an ongoing issue for Time Warner Cable and all its peers—amounting to hundreds of thousands each quarter—and the periodic blackouts only hasten those losses, Nyckowski says. Applying the same loss rate that Cablevision Systems reported after its 2010 fight with Fox, she estimates that Time Warner Cable could see a video subscriber loss of 228,000 in the third quarter, 95,000 more than her current estimate. A Time Warner Cable spokeswoman says the company has not seen "any significant customer defections."
True leverage to end the fight may come from the likes of Peyton Manning, Frank Gore, and Victor Cruz—the NFL's first Sunday games are Sept. 8. (That night's Dallas Cowboys-NY Giants game is on NBC.) "If it goes to football season, I think Congress will definitely get involved," says Brian Frederick, a Washington-based spokesman for the American Television Alliance, a coalition of pay-TV companies battling broadcasters over higher retransmission fees. The alliance says that 79 U.S. media markets have been subject to programming blackouts so far in 2013, continuing the trend of three consecutive years of increasing disputes over retransmission fees.
Time Warner Cable has pointed subscribers to Aereo, the Barry Diller-backed startup that transfers broadcast channels like CBS and NBC to the Internet, selling a monthly subscription to customers who want to watch online. The service is available only in New York, Atlanta, and Boston; five other cities are currently planned, including the Dallas-Fort Worth Metroplex in mid-September. An Aereo spokeswoman says the company won't comment on the dispute or whether it has helped boost subscriber rolls.
"The pieces of paper that are floating around describing the nasty behavior of everybody in this space are foundational evidence for significant policy shifts going forward," Cooper says, referring to at least two television-related bills before Congress that could serve as vehicles for changing the current system of cable bundles and fees paid to programmers. "All of these disputes are the best evidence that change is happening, and policymakers need to be sensitive to that change."
Before it's here, it's on the Bloomberg Terminal.
LEARN MORE