J.C. Penney's Board Was Surprisingly Calm Before the Storm
by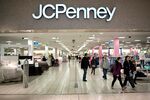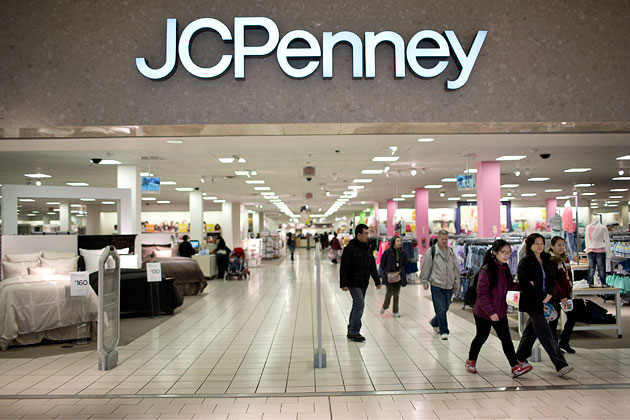 There were a lot of factors in play in William Ackman's decision to quit the J.C. Penney board, but the work load probably wasn't among them. Considering the crisis state of their charge, Penney's directors have kept a remarkably light schedule.
In the fiscal year ended in February, the group got together just 11 times. That's not atypical for a big company: Some 80 percent of the boards of companies on Standard & Poor's 500-stock index met less often. But most aren't dealing with Penney-type problems, and a look at the companies with the most active boards suggests a contrasting philosophy of crisis management.
Nasdaq OMX Group, for example, which was negotiating a $10 million settlement with the U.S. Securities and Exchange Commission over Nasdaq's mishandling of Facebook's initial public offering, held 29 board meetings last year. Directors at Yahoo!, who spent much of last year luring Marissa Mayer to their corner office, gathered 24 times. Likewise, the board at Citigroup, which staged a bit of a coup against Chief Executive Officer Vikram Pandit in October and tapped current chief Michael Corbat to replace him, met 22 times. Directors at JPMorgan Chase had 15 meetings last year as they struggled to bury the "whale" trading scandal and close ranks around CEO Jamie Dimon.
Perhaps pow-wows were just a bit of a logistical challenge at Penney. Former CEO Ron Johnson and nine of his top lieutenants lived a plane ride away from the company's headquarters in Plano, Tex. And the Wall Street Journal pointed out that five of Penney's 11 directors sit on three or more boards—six if you count Ackman's replacement, Ronald Tysoe. Penney, which did not return calls or e-mails this week, will be Tysoe's seventh board seat, according to the Journal.
Granted, meetings aren't an antidote for a failing strategy. A 1999 study (PDF) in the Journal of Financial Economics found that market values of companies tend to plummet in periods when directors are huddling more often; the boards are rallying to respond to problems. The same study found thatcompanies tend to perform much better in the years following a heavy meeting schedule.
It should be noted that Penney's directors were busier in 2011, the year they hired Ron Johnson from Apple. They met 16 times that year. They're likely on a similar pace this year, having booted Johnson, rehired former CEO Myron Ullman, and sparred with Ackman.
Still, when Penney directors were gathering only every five weeks or so, the company lost a quarter of its sales and roughly half its market value, while posting a $1.2 billion loss. Doesn't it seem like that would be a good time to have all hands on deck?
Before it's here, it's on the Bloomberg Terminal.
LEARN MORE