Coca-Cola Has a New Herbal Drink, Habu
Coke's is introducing its first herbal beverage, a tea, in Thailand
by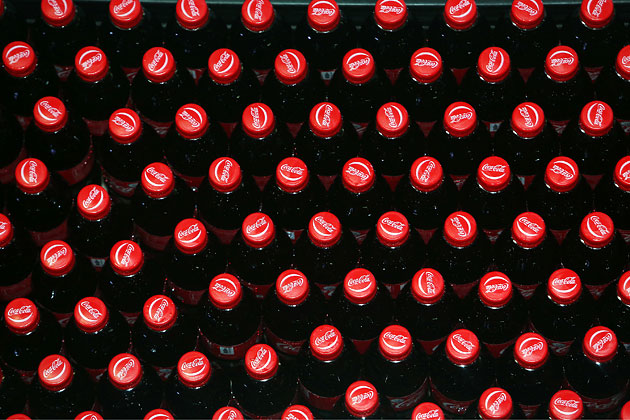 "Herbal beverage" is not the first product most consumers would associate with Coca-Cola, but the company is taking steps to market drinks other than sodas. In May it pledged to help fight global obesity, in part by offering more beverage options. On Wednesday, Coca-Cola made good on that promise, introducing a bottled "herbal tea" drink in Thailand called Habu.
Habu is made with four herbs: roselle, licorice, luo han guo, and cogon grass. Roselle is a species of hibiscus that's said to lower cholesterol and is commonly included in Asian teas; licorice is used to ease coughs, sooth ulcers and stomach inflammation, and control blood sugar; luo han guo is a fruit that's used as a sweetener; and cogon grass is used to treat fevers and other conditions. Coca-Cola did not immediately respond to inquiries about whether it would market Habu as a health product, but spokeswoman Sharolyn Choy said in an e-mail that it's "designed to be an everyday drink that combines modern tastes with traditional herbal properties."
"These [herbs] are blended together to make Habu a truly great tasting herbal drink," she said. "It's not bitter but you can taste the presence of the four herbs." Each 280-milliliter (9.5-ounce) bottle contains 140 calories.
While this is Coca-Cola's first herbal drink, the company is no newcomer to tea. Sales of its ready-to-drink teas (a category that includes such brands as Gold Peak, Honest Tea, and Fuze Tea) are growing in North America as soda sales in the region fall.
Sales of fizzy sodas continue to improve in Asia, however. Coca-Cola's volume sales were up 17 percent in Thailand in the first six months of the year. Diggy Dey, business development director at Coca-Cola Thailand, told reporters that the company expects Habu to grow quickly during its first year given Thailand's large market for herbal tea drinks, and said Habu might eventually be introduced in other countries.
Before it's here, it's on the Bloomberg Terminal.
LEARN MORE