Babson Plans to License Entrepreneurship Courses to Other Schools
Francesca Di Meglio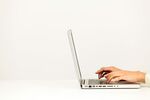 Babson College is planning to transform free online entrepreneurship courses planned for this fall into something far more ambitious: graduate-level courses that can be licensed to other schools seeking to tap into the booming interest in startups.
The online educational platform NovoEd announced today that it will be partnering with Babson and other schools, including Stanford University and the University of California, San Francisco, to offer a series of online entrepreneurship courses. Thirteen courses, including Accounting for Entrepreneurs and Crash Course in Creativity, are available for registration. Most courses have never been taught online before and will be free.
What Babson has planned goes well beyond MOOCs. One of the world's top-ranked business schools for entrepreneurship, Babson is aiming to develop expanded versions of the free online courses it's offering on NovoEd and add others to create about 35 courses that other schools will be able to license and offer to their students. Babson hopes to complete the expansion within the next two to three academic years. The courses will be part online using the NovoEd platform and part face-to-face with local instructors who have been trained by Babson, says Shahid Ansari, chief executive of Babson Global, a subsidiary of the college that will be launching the effort.
International schools are looking for courses like this, adds Ansari. In China, he says, the government requires that entrepreneurship be taught, but many of the schools have no faculty to teach it, so an online course like this would fulfill a need.
Amin Saberi, chief executive of NovoEd and a professor at Stanford's engineering school, says negotiations with schools are currently under way. While he does not identify specific schools, Saberi says that Babson's 13 partners in the Global Consortium for Entrepreneurship Educators, which includes schools in Asia, Europe, and the Middle East, are interested. He also will not comment on what licensing will cost.
Students interested in these courses will have to enroll at one of the schools licensing them, and if they are part of a degree program the degree will come from that institution. One of the big draws, says Ansari, is the practical nature of the coursework, which will require students to launch a real business by graduation. Some classes will require students to form teams. For example, a course on joining company boards has students creating businesses on one team and serving on the board of another team. The goal of the coursework will be to turn out students who want to start their own businesses or be entrepreneurial within an existing organization, he adds.
"It is affordable entrepreneurship education," says Ansari, "for the vast number of people who will never be able to afford a Babson or Stanford education."
Heavy on entrepreneurship-related classes, the NovoEd platform, launched in April, offers a rarity in the world of MOOCs—small collaborative learning groups—making it particularly well-suited to what Babson has planned.
About 350,000 students have already taken entrepreneurship courses on the platform, says Saberi. Although the completion rate for MOOCs is typically low—a recent study of 29 courses pegged the average at less than 7 percent—Saberi says many of NovoEd's courses keep people interested because of the social component. For example, he says, the Design Thinking course had a completion rate of 47 percent among those who had submitted the first assignment. More than 7,000 businesses have been created by teams of students using the platform.
Join the discussion on the Bloomberg Businessweek Business School Forum, visit us on Facebook, and follow @BWbschools on Twitter.
Before it's here, it's on the Bloomberg Terminal.
LEARN MORE