What the Paula Deen Race Opinion Means for Employees
By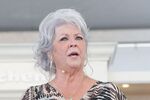 You might feel lousy if you think your employer is racist toward your colleagues but, based on a recent court decision, it's not necessarily grounds to sue. A U.S. district judge in Georgia ruled on Monday that former Uncle Bubba's Seafood and Oyster House manager Lisa Jackson—who is white—has no standing to sue her former employer for racial discrimination, as she was not the victim of the alleged discrimination herself, nor is she of the race being harassed. The defendants in the case include Paula Deen and her brother, Earl Hiers, who is a co-owner of the restaurant.
Judge William T. Moore Jr. wrote: "At best, [Jackson] is an accidental victim of the alleged racial discrimination. There are no allegations that defendant Hiers's racially offensive comments were either directed toward [Jackson] or made with the intent to harass her."
"It's a favorable decision for employers because it restricts somewhat the universe of employees who can sue" under Title VII of the Civil Rights Act of 1964, explains Kevin McGowan, a legal reporter for Bloomberg BNA's Daily Labor Report. While the decision, which deals with a federal law, is relevant beyond Georgia, "other federal district courts or courts of appeal could reach different conclusions based on the same facts," he adds.
Jackson alleged that a "racially biased attitude prevailed throughout and pervaded defendants' restaurant operations." She claimed, for instance, that black employees had to enter through the restaurant's rear entrance and that Hiers made racist jokes at work. She sued under Title VII, which protects people from discrimination based on race, nationality, sex, and religion, saying that the defendants deprived her of "harmonious working relationships with her African-American subordinates" and denied her the "right to work free of racial harassment."
Justine Lisser, a spokeswoman for the U.S. Equal Employment Opportunity Commission, says, "There is very little case law on how Title VII applies to claims of racial harassment or hostile work environment made by someone who is not of the race being harassed."
"We are pleased with the court's ruling today," a publicist for Deen said in a statement sent to the Associated Press.
Before it's here, it's on the Bloomberg Terminal.
LEARN MORE