Retail Distribution, Contract Manufacturing, and More Answers to Business Questions
by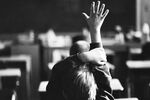 Questions about business challenges are streaming in from readers who are taking advantage of my Smart Answers column, in which I interview experts and distill their insights into answers. I'm also receiving questions I have addressed before. Rather than duplicate what I've already done, I've compiled answers to a handful of recent questions below. Enjoy.
1. Question: My partner and I have several great products we sell at farmers markets and by e-mail and word of mouth. The products are health-conscious seasonings, sauces, and a few other items. We want to distribute to some of the store chains. Where and how do we start?
Answer: Read Why Food Startups Are Getting Hot and Get Your Product to Retailers and Distributors.
2. Question: We need help finding a manufacturer to produce our invention. Where can we look?
Answer: Read Find a Manufacturer for Your Invention and Finding a U.S. Manufacturer to Make Your Product Idea.
3. Question: Do you know any shoemakers that make sandals in the U.S.?
Answer: Read When Designers Want Their Clothes 'Made in the USA.'
4. Question: I have an invention that protects against hands and fingers being caught in garage doors. I've done all the research and filed the provisional patent application. I have a prototype and have consulted on the manufacturing of the product. I will now complete the business plan. Where can I look for funding?
Answer: Read Where to Find Funding for Your New Business.
5. Question: How can I structure a bonus plan for my company?
Answer: Read How to Structure a Bonus Plan.
Before it's here, it's on the Bloomberg Terminal.
LEARN MORE