First Rule of Chipotle: You Can't Call That 'Chipotle'
By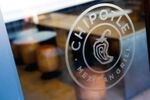 Did Jack in the Box know that marketing its "Chipotle Chicken Club Combo"—a meal with a "Chipotload of flavor"—would get it into trouble with Chipotle Mexican Grill? Because it did! Last year Chipotle sued the burger chain for violating trademark laws. Last week, the two sides decided to settle the lawsuit for terms undisclosed; in any event, the sandwich was a limited-time-only offering and is no longer available.
To most people, a chipotle (lower-case C) is a smoked hot chili pepper. Still, the Mexican-style grill complained that Jack in the Box's marketing materials printed the entire word in caps and in a font similar to Chipotle's logo. As the word "chipotle" was bigger than the words "chicken club," consumers might assume it has some connection to the burrito chain, because that's what bigger font size usually means.
Companies typically go to great lengths to safeguard their property. Village Voice Media has sued publications and websites over use of the phrase "Best of." Bloomberg Businessweek compiled a full list of banal-but-still-trademarked phrases—"That's a good idea," is one—right here.
Obviously, Chipotle doesn't see the funny side of this one. "We look at these issues on a case-by-case basis and take action if we feel as if our intellectual property is being infringed upon," said spokesman Chris Arnold in an e-mail. In 2010, it sued Chipotles Grill of Jonesboro, Ark. The judge ordered the defendant to stop using any "trademark, service mark, trade name, logo or any other identifying information such as 'Chipotles,' 'Chipotles Grill,' 'Chipotles Mexican Grill,' 'Chipotles Grill Mexican Restaurante.'" Two years later, Chipotle sued Kroger for selling "Chipotle Spicy Fried Chicken." The grocery store agreed to change its label.
Sure, the burrito chain's trademarks, married with its willingness to defend them, may make other companies think twice before they market anything using "chipotle." Fortunately, the excellent phrase "Chipotload" hasn't been spoken for—yet.