Airlines Trash the DOJ's Antitrust Lawsuit, but a Settlement Is Still Possible
By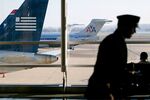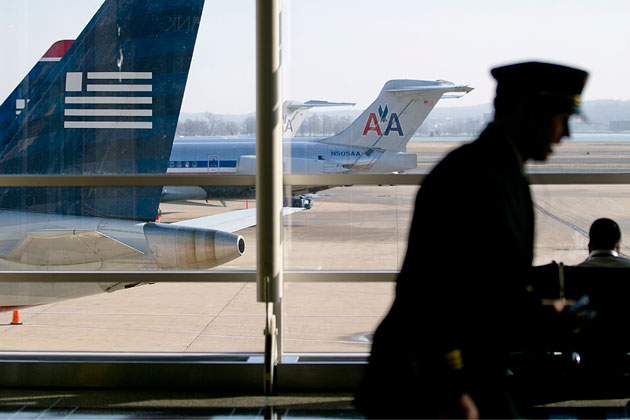 If there's a settlement in the legal battle between the Justice Department and executives at American-US Airways, it will be only after both sides conclude their trash-talking about the other's legal positions. In a conference call a day after regulators sued to block the airlines' planned merger, attorneys for both carriers said they were surprised by how flawed the government's lawsuit is.
"If it takes you 50 pages to tell your story, it's probably not that compelling," said Joe Sims, an attorney with Jones Day who represents American Airlines. The surprise federal lawsuit was filed Aug. 13, two days before American parent AMR expected to have a U.S. Bankruptcy Court review and likely approve its Chapter 11 reorganization plan. (That hearing is still planned.) Even if the airlines prevail at trial, the lawsuit is likely to delay the merger into 2014.
The case has been assigned to U.S. District Judge Colleen Kollar-Kotelly, who oversaw the government's antitrust litigation against Microsoft for more than a decade.
As part of the "vigorous and strong" defense both airlines intend to mount, they have retained three antitrust attorneys from Washington with deep experience in the field. Rich Parker, of O'Melveny & Myers, and Paul Denis, of the firm Dechert, are representing US Airways. The lawyers described the government's complaint as weak and not cognizant of the industry's realities nor the service disadvantages consumers face if American and US Airways try to persist as competitors. Neither airline would be able to compete effectively against Delta Air Lines and United, both of which grew larger through past mergers that regulators permitted.
The lawsuit alleges that the resulting four major airlines, including Southwest, will control nearly 90 percent of domestic U.S. traffic and that such a concentration will bring higher fares and fees as competition decreases. The merger would make the new American Airlines the world's largest carrier.
In his comments Aug. 13, Bill Baer, head of the Justice Department's antitrust unit, suggested that specific remedies the airlines could offer—landing slots, gates, and service pledges on specific routes—may not be sufficient to make the deal palatable. Still, Baer said, he was open to any useful ideas the airlines might present for a settlement. That was the same position the defendants' lawyers adopted on Wednesday—and they say they are hopeful a trial can be scheduled this year. "We're always prepared to listen to any ideas that DOJ may have to resolve this, but right now we are working very hard getting ready for court," Parker said. "And we're looking forward to that date with confidence."
It's worth noting, however—and the to-be-sure clause here is larger than most—that attorney bluster is common when a lawsuit commences and is typically far more colorful for public consumption than when the lawyers privately convene for substantive talks. So a negotiated settlement in the case remains a distinct possibility, especially given the dark outcome for workers, small-market service, and draconian cost cuts the airlines' lawyers will paint over time. "If there is a settlement, that means the merger closes," Denis told reporters. "The deal goes forward. There seems to be an undercurrent here that settlement means a negative event."
Before it's here, it's on the Bloomberg Terminal.
LEARN MORE