A Look at the Top B-School Professors on Twitter
Geoff Gloeckler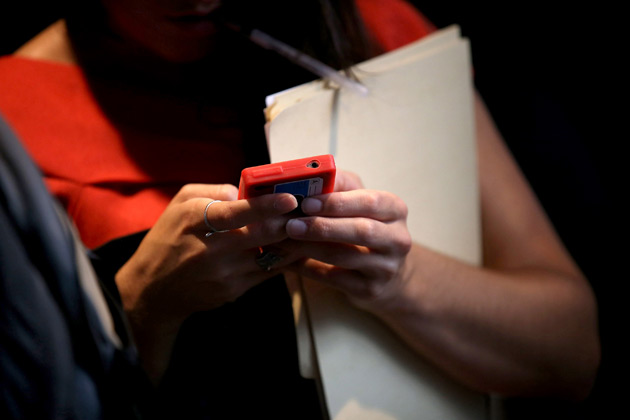 B-school professors use their Twitter feeds for various reasons. Some see it as a 140-character outlet to publicize their work or that of colleagues, others as a way to share opinions and engage a wider audience in business topics.
Recently, LDRLB (pronounced "Leader Lab") published a list of the top professors on Twitter in the areas of leadership, innovation, and strategy. The online think tank based their findings on professors' Klout scores. Not surprisingly, most of the top tweeting academics on the list are business school faculty. But are they getting the maximum value out of their tweets?
To find out, we asked Glen Gilmore (@GlenGilmore), a social media expert who was named one of Forbes magazine's Top 50 Social Media Influencers in 2012 and also teaches digital and social media marketing in the MBA program at Rutgers University. He evaluated the Twitter feeds of five of the professors on the list. We then asked each of the professors to review Gilmore's comments. (Clay Christensen and Michael Porter declined to respond.)
"Social media is an opportunity to make the academic more approachable, transparent, and accessible, which should be a part of every academic's mission," Gilmore says. Twitter, with its 140-character constraint, is the platform to reach the masses.


Clayton Christensen (@claychristensen)
Harvard Business School
Number of followers: 68,459
Klout score: 78
Gilmore: Christensen discloses in his Twitter bio that he tweets "with occasional assistance from the Fellows at the Forum for Growth and Innovation," yet his stream contains a healthy degree of conversation that suggests he is very much engaged in the communications.
In the case of a personal account like Christensen's, however, it would be helpful if those tweets that weren't actually his included something that alerted readers to this, such as the use of initials at the end of a tweet signifying that it was sent out by an assistant. In the absence of this, we're left guessing as to the real voice and personality of the professor. This is unfortunate, as the account is very conversational at times, and the clarity and authenticity of the professor's voice would be improved by giving us cues as to when it is really him tweeting.
Additionally, the decision not to use hashtags in the tweets limits the reach of his content sharing.


Richard Florida (@Richard_Florida)
University of Toronto's Rotman School of Management
Number of followers: 167,796
Klout score: 85
Gilmore: Florida, the author of The Rise of the Creative Class, about the struggle in our cities and the crucial role played by "super-creative" people in rebuilding our cities, stirred keen interest and controversy when it was first released in 2002. Today, his tweets do the same. On Twitter, Florida shares his passion for city building and rebuilding. He not only shares his own thoughts, but also highlights those of others, generously sharing (retweeting) their content in his own Twitter stream.
Florida has a strong community on Twitter, but it could be larger if he used some hashtags. Hashtags let people find subject matters more easily by turning a keyword with a hashtag/pound symbol in front of it into a link so that anyone who clicks on that link can see who is sharing content about a given subject matter defined by that hashtag.
Says Florida: "I've stayed away from hashtags because I think they make for clunky reading. Time to start using them!"


Bill George (@Bill_George)
Harvard Business School
Number of followers: 19,026
Klout score: 77
Gilmore: Like Christensen, George also notes in his Twitter profile that he gets some assistance in his tweeting from his research assistants, but he also tells us that we'll know that it's them tweeting when we see "BGTeam." Yet, looking at the stream of tweets, one doesn't find a single tweet with the signal "BGTeam" included, confusing the viewers as to the actual author of the tweets. Transparency is one of the touchstones of social media. Being able to identify an author's authentic voice is crucial to that process.
George also uses his account mainly to "push" content rather than to exchange in any conversation with his community. That's a missed opportunity both for the professor and for his community. Just about the only time there is a retweet is when someone is tweeting about an article or appearance by the professor. A greater degree of sharing tends to benefit both the person tweeting and the community following, especially if it gives us a glimpse into the personal, as well as the professional.
Says George: "All of my tweets and Facebook postings come from me. I have a research assistant who sends me ideas daily, and then I convert them into posts. I don't think it's authentic if anyone else is doing posts under my name—no exceptions. I look at Twitter more as a broadcast medium—a way to get ideas out and to take positions on issues—than the basis for dialogue, and that's confirmed by the retweets of my posts. Retweets are simply a way to broaden the base beyond the 19,000 people who follow me on Twitter. Facebook is a different story: I often respond to comments from followers on my Facebook page, as it allows more room for dialogue than 140 characters. Both have their place and useful purpose."


Gilmore: Petriglieri is clearly someone who "gets" Twitter and understands what it means to be "social." He's sharing who he is and is doing so with some humor. What he shares in his stream is a healthy mix of personal and professional. In one moment he shares an article about neuroscience, in the next, a picture of a meal or a music video, or a powerful TED Talk. It keeps his audience a little off balance and interested, about both the individual and the content he's sharing. That lets us connect with him in a deeper way than we would if we only saw tweets about his academic pursuits.
Says Petriglieri: "Tweeting was one of the many things I learned from my students, and I find it a wonderful avenue to personalize my work. I enjoy it personally and professionally, but most of all at the intersection of the two. I find it interesting as a sharing and learning platform—and utterly fascinating as a literary genre."


Michael Porter (@MichaelEPorter)
Harvard Business School
Number of followers: 70,012
Klout score: 81
Gilmore: Porter has distinguished himself so exceptionally in the real world on the subject of business strategy and competitiveness that people gravitate to him no matter what the medium. His Twitter stream is largely a sharing of his work, but it also includes some hashtags and real engagement, meaning conversation with others.
Although he's following only 54 accounts, he has still garnered a robust following. It's a testament to the prowess of the robust following he had before he joined Twitter.
I think Porter would find his experience on Twitter a bit more enriching if he broadened his circle of connections. His presence on Twitter comes across as the authentic sharing of an academic who is engaged foremost in his studies, while also interested in sharing what he is doing with a larger community, in a newer medium—even if he may not be following some its rules.
Join the discussion on the Bloomberg Businessweek Business School Forum, visit us on Facebook, and follow @BWbschools on Twitter.
Before it's here, it's on the Bloomberg Terminal.
LEARN MORE