business
The Case for Why Tech Startups Deserve More Props
By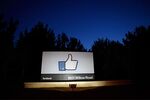 New businesses are generally thought to be the economy's primary driver of job creation. The argument goes that businesses starting from scratch only create jobs, while existing businesses hire, fire, and go out of business. But not all new businesses create and preserve jobs at the same rate, according to a study published today (PDF) by Engine and the Kauffman Foundation, echoing earlier research and commentary.
Companies from one to five years old had a negative job creation rate, according to the study. For the same age group, high-tech companies, defined as those with a high percentage of STEM workers, created jobs at an annual rate of 1.8 percent. Companies focused on Internet and communications technology do even better. From 1990 to 2011, Internet companies still in business after 11 years averaged 144 workers, against an average headcount of 41 workers for the private sector as a whole. (The survey used business dynamics statistics from the U.S. Census Bureau.)
The study's author, Ian Hathaway, is an economic adviser to Engine, which bills itself as a "research foundation and policy coalition" for tech startups. The tech industry's recent forays into politics have gained a good deal of attention, including Mark Zuckerberg's hardball tactics in lobbying for immigration reform, and repeated clashes between local governments and companies working in the so-called sharing economy.
Hathaway writes that "differentiating growth-oriented 'startups' from the rest of young businesses is an important distinction that has been underrepresented in research on business dynamics and in small business policy." Sounds like the beginning of a subtler campaign.
Before it's here, it's on the Bloomberg Terminal.
LEARN MORE