How Steinway Orchestrated a Bidding War
By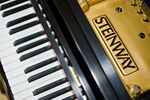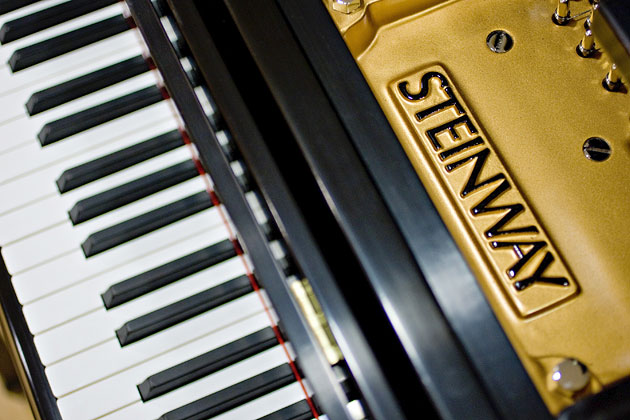 Hedge fund titan John Paulson is betting he can coax some more sweet music out of Steinway Musical Instruments. With a $512 million offer, Paulson just slid in front of the keys of the venerated piano maker, days before it was going to be sold to private equity firm Kohlberg & Co. for about 9 percent less.
Paulson, whose deal values Steinway at $40 a share, beat out another last-minute bidder, South Korea's Samick Musical Instruments, which was offering $39 a share, according to a Bloomberg report.
Why the sudden frenzy for an eccentric old company built on 19th century technology? Steinway executives delivered a symphonic financial report last week. When they struck their deal with Kohlberg about a month earlier, they left open a 45-day window for a better offer, signaling to shareholders: "Don't sound the trumpets just yet."
Steinway's business of selling saxophones to schoolkids was steady, but its stately pianos, which can cost more than $200,000 and historically account for about half of revenue, were in high demand. The company sold one-third more of its top-of-the-line keyboards in the Americas and 20 percent more in Europe. All this while pushing through its standard 3.5 percent annual price increase. Asia was the only disappointment, and part of those results could be chalked up to exchange rates. All told, piano revenue climbed almost 13 percent.
None of this was lost on Paulson or such investors as Armored Wolf, an investment company in Irvine, Calif., that bought more Steinway shares after the Kohlberg bid in expectation of a better bid.
After 160 years and four corporate parents, one of the only major threats to Steinway is an economic downturn—a headwind that a hedge fund such as Paulson & Co. can ride out more gracefully than public shareholders. The Steinway brand is both opulent and bulletproof, and sound engineers have done little to improve on the wood-warping techniques that its craftsmen developed in Germany and New York.
It's an odd and antiquated kind of company that has few parallels in the corporate world. The barriers to entry include more than a century of esoteric techniques and blue-chip brand-building. Imagine if Porsche perfected the sports car decades ago and just kept cranking out a few thousand of them a year. Few people ever need one, and that's fine, as long as enough still want one.
Before it's here, it's on the Bloomberg Terminal.
LEARN MORE