Home Depot Is Best Retailer on Housing: Riskless Return
Chris Burritt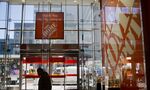 Home Depot Inc. produced the highest risk-adjusted return among peers over the past three years after store improvements preceding the housing rebound sparked stronger sales.
Home Depot, the world's largest home-improvement chain, gained 9.6 percent as of Aug. 12 when adjusted for volatility, best among the 32 retail stocks in the Standard & Poor's 500 Index, the BLOOMBERG RISKLESS RETURN RANKING shows. It had the third-highest absolute return combined with the fifth-lowest price swings, outpacing L Brands Inc., owner of the Victoria's Secret lingerie chain; discounters Ross Stores Inc. and TJX Cos.; and O'Reilly Automotive Inc., an auto-parts chain.
Chief Executive Officer Frank Blake, 64, who took charge in 2007, slowed Home Depot store openings and cut 7,000 jobs in closing the Expo design showroom unit and trimming costs at support centers two years later. Spending shifted to distribution, stocking of merchandise and employee training, spurring three straight years of revenue gains. Analysts forecast sales will rise 3.8 percent in 2013 as the housing recovery gains momentum.
"Home Depot was already well on its way to becoming lean and mean when everybody else woke up to the housing downturn," said Bill Smead, who oversees $620 million, including 220,000 Home Depot shares, as CEO of Smead Capital Management in Seattle. "It's maybe three or four years into a great 10-year era."
Sales Jump
Home Depot, based in Atlanta, is expected to generate sales of $77.6 billion this fiscal year ending Feb. 2, the average estimate of 24 analysts in a Bloomberg survey, an increase of 14 percent from fiscal 2011. Over the same three years, analysts expect Lowe's Cos., the second-biggest home improvement retailer, to boost sales 6.9 percent.
On a risk-adjusted basis, Mooresville, North Carolina-based Lowe's returned 5.4 percent over the past three years, pairing an above-average total return with below-par volatility to rank 10th among the S&P 500 retailers, according to Bloomberg data.
Blake declined an interview request, said Jean Niemi, a Home Depot spokeswoman. The company reports fiscal second-quarter results Aug. 20.
Home Depot returned 210 percent to shareholders in the three years through Aug. 12, compared with 66 percent for the S&P 500 Index, and its volatility was 22. Lowe's gained 146 percent, with volatility of 27. Home Depot sank 2.5 percent to $77.44 at the close in New York.
'Very Comfortable'
"People who own this stock feel very comfortable owning it," David Strasser, an analyst at Janney Montgomery Scott LLC in New York, said of Home Depot. "If you are a mutual fund and you own the stock and it comes down, the feeling is that they're operating so well they're not going to underperform."
Among other top performers in the S&P 500 Retailing Index, L Brands placed second with an adjusted return of 7.8 percent. Ross Stores was third at 7.7 percent, followed by TJX at 7.5 percent and O'Reilly Automotive at 7.2 percent.
L Brands, whose stores also include Bath & Body Works, had the highest total return of any stock, at 231 percent, with about average volatility. The others benefited from price swings that were among the lowest.
The risk-adjusted return, which isn't annualized, is calculated by dividing total return by volatility, or the degree of daily price variation, giving a measure of income per unit of risk. A higher volatility means the price of an asset can swing dramatically in a short period, increasing the potential for unexpected losses.
'Too Early'
Strasser said he was "way too early" in downgrading Home Depot to neutral, the equivalent of a hold rating, from buy in July 2012.
"Home Depot is riding a lot of company-specific improvements at a time when there are tailwinds to their business," Strasser said in an Aug. 12 telephone interview. "I struggle with how significant those tailwinds will be over time."
Rising mortgage rates may slow demand for housing, potentially making Home Depot shares expensive on a price-to-earnings basis, according to Strasser. Home Depot has a P-E of 24, compared with 26 for Lowe's and 16 for the S&P 500.
PulteGroup Inc. has fallen 7.1 percent and D.R. Horton Inc. has slipped 4.3 percent since July 25, when the largest U.S. homebuilders reported fewer than expected orders in the second quarter, hurt by higher mortgage rates. The builders aren't part of the S&P's retailing index. Borrowing costs have surged in the past two months on expectations that the Federal Reserve will scale back bond purchases.
Mortgage Rates
"When I see the homebuilders rolling over, maybe it's saying maybe we've seen the best of the housing cycle," Strasser said.
Home Depot declined 43 percent from the end of 2006 through 2008, as the U.S. housing market crashed.
Mortgage applications in the U.S. dropped in seven of the past eight weeks, according to an index released Aug. 7 by the Mortgage Bankers Association. The index rebounded 0.2 percent in the period ended Aug. 2 from the earlier week even as mortgage rates remained near a two-year high.
The average rate on a 30-year fixed loan climbed to 4.61 percent from 4.58 percent the week prior, according to the Washington-based trade group. The rate reached 4.68 percent in the first two weeks of July, its highest level since the period ended July 1, 2011.
'Booming' Construction
"There is certainly a possibility that higher mortgage rates could slow sales at Home Depot, but that's out a ways," said Janna Sampson, who helps manage $3.5 billion at Oakbrook Investments LLC. The Lisle, Illinois-based firm owns 412,200 Home Depot shares.
For the first time since 2008, Home Depot's sales to builders and other professionals outpaced demand by consumers in the first quarter, a sign favoring the retailer, according to Sampson.
"Construction is booming," Sampson said by telephone Aug. 8. "That smaller professional builder is more of a Home Depot customer than the big construction companies."
Before it's here, it's on the Bloomberg Terminal.
LEARN MORE