China Soon to Be World's Top Net Oil Importer
Christina Larson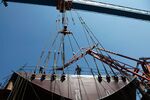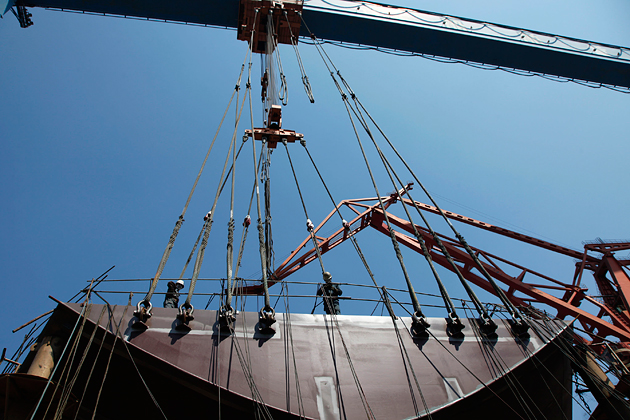 China is poised to surpass the U.S. as the world's largest net oil importer in October, according to new estimates from the U.S. Energy Information Administration. The growing oil thirst of the world's second-largest economy carries significant economic, environmental, and geopolitical implications.
In the U.S., annual consumption of liquid fuels is no longer increasing, according to the EIA. Meanwhile, domestic production of shale oil, tight oil, and shale gas (among other alternative energy sources) has been growing quickly in recent years. The EIA projects the U.S.'s total annual oil production will grow 28 percent from 2011 to 2014, lessening the country's dependence on foreign oil.
China faces a nearly opposite scenario: Domestic oil demand is expected to grow 13 percent between 2011 and 2014, whereas oil production will expand just 6 percent over this period. As a result, China must import an increasing percentage of its oil. (It now imports roughly 60 percent.) "It is only a matter of time for China to surpass the U.S. in net oil imports," Lin Boqiang, director of the China Center for Energy Economics Research at Xiamen University recently told the state-run Global Times newspaper. "The most important thing is to find solutions because as the largest oil importer, China will be very vulnerable to oil price changes."
Earlier this month, China's State Council, a top policymaking body, pledged to increase the government's annual investment in energy-saving technologies by 15 percent through 2015. With $735 billion on the table, Beijing is also hoping to find economic opportunity in addressing its environmental challenges: The country's leaders hope to boost China's competitive advantage in developing—and perhaps one day, exporting—energy-efficient technology. (It's too early to be either firmly optimistic or pessimistic about this ambition.)
Meanwhile the United Nations Environment Programme on August 2 released a new report detailing China's fast-growing appetite (PDF) for a broad spectrum of natural resources, not only energy. Due in large part to rapid urbanization, China is now the world's top consumer of cement, metal ores, and biomass, among other materials. (With a red-hot housing market, China is also now the top customer of illegal timber, according to investigations conducted by Environmental Investigation Agency, a London-based NGO.)
The speed and scale of China's massive growth "has raised our global metabolism" for resources, as author Craig Simons puts it in his recent book, The Devouring Dragon: How China's Rise Threatens Our Natural World. Daily news about China and the environment can seem a mind-boggling sea of numbers, dominated by new and ever-larger consumption figures. It may seem hard to stay current. But Simons urges cutting through the statistical flotsam and jetsam: "We should not be distracted by the constant search for new numbers," he writes. "Without a major change in China's—and the world's—direction, they won't provide new answers. They will only get bigger."
Before it's here, it's on the Bloomberg Terminal.
LEARN MORE