Passport to an MBA: From Dartmouth's Tuck School to Africa
By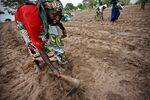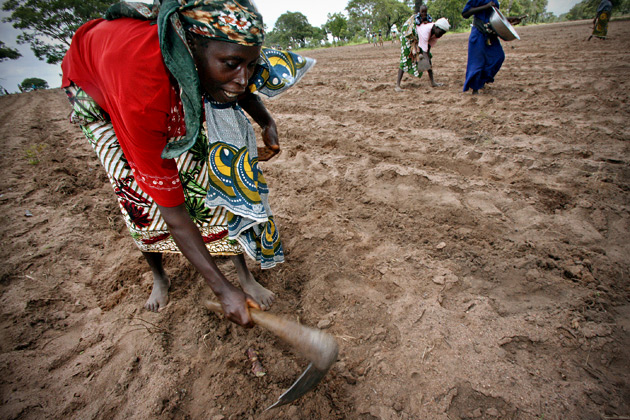 Passport to an MBA is an occasional series featuring interviews with MBA students from all over the world. The interviews were conducted at top business schools by Matt Symonds, chief editor of the business school website MBA50.com and a Getting In guest blogger.
Business schools are finally paying the African continent the attention it deserves. The number of MBA study trips, recruitment treks, and conferences is growing rapidly, while classes on emerging markets are drawing on the work of the late strategy professor C.K. Prahalad and others to focus on opportunities at the bottom of the pyramid.
Originally from Atlanta, Andrew Olaleye always had an interest in looking at opportunities in Africa because of family ties, in particular at strategies that cater to people in emerging markets who earn less than $2.50 a day. He spent four years at investment management company Vanguard Group, most recently as chief of staff. Given his role in finance, he thought making the transition to the African market would be difficult, and he wanted to use the MBA experience at Dartmouth's Tuck School of Business to link his experience with his goals.
Mission accomplished for Andrew, who joined McKinsey & Co. in Nigeria after graduation.What follows are edited excerpts of our interview just before he  graduated from Tuck. Click here for a video of the complete interview.
Did you ever have a moment when you asked yourself if business school was a smart move?
In the second year it was a little tough going through the recruiting process, given my career aspirations—reaching out to different companies in Africa, with the long process of networking. It also meant taking a pay cut, given that the value of the MBA [in Africa] is still not at a certain level. I was second-guessing whether I would need to start looking at opportunities in the States and whether the MBA really prepares you for opportunities abroad. But that is a process that a lot of people go through, and it's a matter of staying true to yourself and what you want to do.
Is there a particular moment in your time at Tuck that really stands out?
It's tough to choose just one. My time at the Tuck World Cup, a soccer tournament with schools from all over the world, was a great [way] to catch up with so many people from a lot of schools and talk about their experiences, play some soccer, and have a great time.
The second was the Tuck Global Consultancy, where teams of five or six are staffed on projects all over the world. My project was in Johannesburg, working on a three- to five-year growth strategy for a company. It's great to take everything you learned in the classrooom and apply it for a company on a real-life problem.
The third piece was my work with the Center for Global Business and Government as a research fellow. An interest of mine coming into school was looking at bottom of the pyramid marketing strategies, and I worked on a team with one of our marketing professors on certain [businesses] that multinationals are looking to grow in emerging markets. Being able to tap into a lot of my [professional] interests—but also personal interests—has been a great opportunity.
Do you have any advice on getting the most out of business school?
Self-reflection is critical—really understanding what you want to get out of the business school experience—but also how you utilize the resources at a particular business school to get that done. I wanted to directly link with current students, alumni, and professors to figure that out. The top business schools can all teach you similar things but those different pieces of administration, the community, and the network play a huge part in making sure that you achieve your goals.
Join the discussion on the Bloomberg Businessweek Business School Forum, visit us on Facebook, and follow @BWbschools on Twitter.