SAC Capital Soldiers On—for Now
By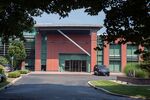 SAC Capital is still in business.
Prosecutors with the Manhattan U.S. Attorney's Office and lawyers for the hedge fund and its founder Steven Cohen have reached an agreement to allow SAC to continue operating while a criminal case against the firm proceeds, according to the Wall Street Journal. The agreement specifies that SAC maintain at least 85 percent of its assets held by the SAC entity as of July 1. The agreement was submitted to U.S. District Judge Richard Sullivan on Thursday for approval.
The development was expected but is still likely to provide some measure of relief for the many banks and trading firms that do business with SAC, which is the source of hundreds of millions of dollars in Wall Street trading commissions every year. So far, at least, major banks have continued to conduct business normally with SAC. In a recent interview on CNBC, Goldman Sachs's chief operating officer, Gary Cohn, said his firm was continuing to do business with SAC as before and described the hedge fund as "an important client" and a "great counterparty."
Meanwhile, an administrative law judge approved a request on Thursday to postpone the Securities and Exchange Commission civil proceeding filed against Cohen, which accuses him of failing to supervise employees who engaged in insider trading. The delay in the civil action as the criminal case continues was also widely anticipated. The SEC filed its proceeding on July 19 and may seek to bar Cohen from the securities industry. The judge also denied a request by Cohen's camp to gain access to the SEC's investigative files.
Cohen and SAC Capital have denied the charges against them. The next deadline for investors to withdraw money is Aug. 16. Substantially all outside capital in the fund is expected to be gone by the end of the calendar year.
Before it's here, it's on the Bloomberg Terminal.
LEARN MORE