Rhea Lana's Unpaid Moms 'Don't Care About Making Minimum Wage'
By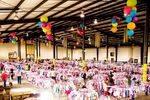 Rhea Lana Riner is on a mission to get government off her back. As chief executive and founder of Rhea Lana's, a children's consignment franchise business based in Conway, Ark., Riner has been investigated twice in the past two years for labor violations, first by the Arkansas Department of Labor and then by the wage and hour division of the U.S. Department of Labor.
In response, Riner has taken to television, radio, and the editorial pages of USA Today, to fight back against "government trying to over-regulate an industry that is existing happily the way it is." She uses the hashtag #defendingmoms on Twitter and started a petition at Change.org that has attracted about 13,000 signatures. It asks the U.S. Department of Labor to grant consignment companies like hers an exemption from the Fair Labor Standards Act, which governs minimum wage and employment regulations.
At issue are the 150 to 200 volunteers that Rhea Lana's has used to market, set up, and staff the six big sales held annually in and around the Little Rock area. Each sale attracts up to 1,200 consignment sellers, who bring thousands of children's items, including used toys, baby equipment and clothing, to sell at pop-up locations for four to eight days. While the sellers get a 70 percent cut of each of their items, the volunteers are unpaid.
"These volunteers are incentivized workers who get to shop early and get the best selection and prices on the items," Riner says. "It saves their family hundreds of dollars. They don't care about making minimum wage."
Both state and federal investigators have taken issue with Riner's business model, objecting to her use of unpaid volunteers. She reached a consent agreement with the state in January 2012 in which she agreed to use only consignment sellers or paid workers to staff her sales.
Riner's situation fits into the larger national conversation about the sharing economy, which emphasizes peer-to-peer transactions. That conversation reaches across the traditional Red-Blue political divide: Riner, whose state's Republican congressional delegation has backed her up in her fight, and who has been championed as a free-market small business owner on Fox News and conservative talk radio, could easily join the ranks of the self-proclaimed former hippies driving the slow money and cottage food movements, or the former Obama campaign worker who recently formed a group aimed at shielding peer-to-peer companies such as Airbnb from cumbersome rules.
Late on Wednesday, it appeared that Riner's media blitz against the DOL investigation had succeeded, according to a statement released by the department that said its investigation had concluded: "Our investigation found that consignors bringing in items to be sold, dropping them off, and leaving were not employees. However, those whose job it was to regularly run cash registers, provide security, and assist in the sales and sorting of everyone's goods were in fact employees. As a result of the investigation of Rhea Lana's, the company has consented to pay 40 employees in Arkansas nearly $6,400 in minimum wage and overtime back wages."
The DOL noted that while many nonprofit organizations use volunteers to staff sales, Rhea Lana's is a for-profit company making money on each transaction.
Riner says she believes that outmoded labor laws are taking money out of the pockets of working-class mothers and that the laws do not take into account new business models that emphasize cooperation. She has likened her situation to a hypothetical government investigation of Build-A-Bear Workshop for child labor violations because its young customers make teddy bears.
Those arguments irk Denise P. Oxley, general counsel for the Arkansas labor department, who investigated Rhea Lana's in 2011 and 2012 and concluded–like the federal investigators–that the volunteers who worked the consignment shows for the privilege of shopping early were employees entitled to be paid minimum wage. "I'm appalled at the inaccurate information she is putting out there," Oxley says. "I think if Wal-Mart tried to say, 'We will get our employees to work for free so they can shop early on Black Friday,' people would be raising Cain about it."
Riner calls the consignors who bring merchandise to her sales "co-venturers" and says they are happy to work her events in exchange for early-shopping passes. Adrien Richardson, a friend of Riner's daughter, sells used items and volunteers at Rhea Lana's events and says she loves it. "You get to shop first, so you get to pick the best and cheapest items," says the 26-year-old mother of a 2-year-old. She put in about 12 hours on the most recent event she attended, handing out advertising flyers in advance and working two five-hour shifts to check in merchandise before the sale and sort leftover items afterward.
"We basically live paycheck-to-paycheck because I'm a stay-at-home mom, so I do 70 percent of my shopping at Rhea Lana's. I pay 60 to 70 percent of what I would spend on the same items retail and then if it's not torn to pieces we can re-sell it," Richardson says. She typically brings 60 to 100 items to each sale and earns $150 to $250, she says.
Oxley objects to the term co-venturers. "Certainly the economic disparity [between the business and its individual sellers] is so large that I would not call them that," she says. Riner, who started it in her living room in 1997 and began franchising in 2008, operates her three corporate sale locations and has 67 franchisees in 23 states. "It's a large business," Oxley says.
Riner, who declines to disclose her annual revenue, says she employs three full-time employees currently. She had been paying an additional 15 to 20 consignors who work on her sales consistently as independent contractors, but now classifies them as employees under the state consent agreement. Riner says she disagrees that those individuals should be paid as employees under the complex rules that differentiate the two.
Franchisees pay $10,500 to buy in and pay up to 3 percent in fees, according to Rhea Lana's website. The company, which has ranked in the top 10 on franchisee satisfaction surveys done by industry publication Franchise Business Review, emphasizes its high profitability and growth rate, attributing that, in part, because the company "does not carry a large overhead burden with lots of full-time employees."
Before it's here, it's on the Bloomberg Terminal.
LEARN MORE