pursuits
Under Fire for Hypocrisy, NCAA Quits the Jersey Business
By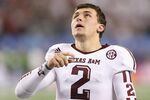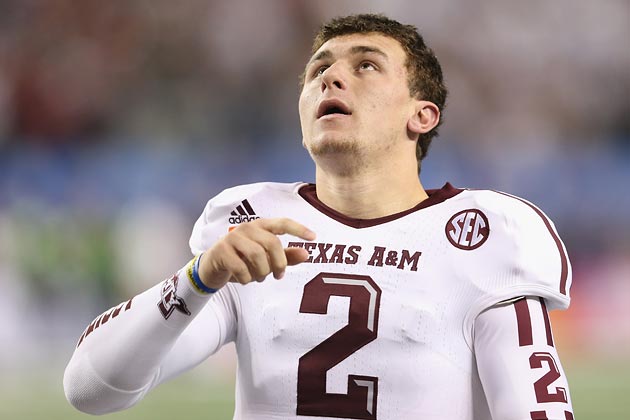 The NCAA moved Thursday to stop selling football jerseys and other university team-related merchandise on its official online store, ShopNCAASports.com, explaining the reversal as a way to avoid competing with universities. "There's no compelling reason the NCAA should essentially be reselling paraphernalia from institutions," the NCAA's president, Mark Emmert, told reporters in a conference call. "I can't speak to why we entered into that enterprise, but it's not appropriate for us."
ESPN basketball analyst and vocal NCAA critic Jay Bilas would agree. The news followed a fusillade of tweets by Bilas aimed at the league's claim that it doesn't profit from its amateur athletes. For instance:
As NCAA investigators began targeting Texas A&M quarterback Johnny "Football" Manziel for allegedly profiting from his name earlier this week (and others accused him of possibly drinking and golf-club-throwing his way into an abyss), Bilas was merrily calling attention to the fact that the NCAA's official apparel site was doing, well, the exact same thing.
Typing a player's name—in this case, Manziel's—into the search function of "the official NCAA Sports Store" brings up images of said player's jersey. The problem is that the NCAA is forbidden from profiting from players' names and images, which means its official merchandising arm should not technically sell a Manziel jersey. According to the NCAA's official licensing agreement, a Texas A&M No. 2 replica jersey is for Aggies fans who like the number two, for whatever reason. (You can't try this at home: The NCAA has since removed the search function from its online store.)
The NCAA has been walking this fine line for decades now, and it's rare to see it screw up so obviously and—thanks to Bilas—publicly. But there have been other instances in which the NCAA and its licensing arm have managed to undermine the argument that they don't profit from the student-athletes. This summer, the NCAA severed its ties to Electronic Arts, the video-game company behind NCAA Football (which included a play called the "Shotgun Twin QB Tebow," named for the then-amateur player) and until 2010, NCAA Basketball, which replicated collegiate players' likenesses down to their identifiable tattoos. Right now, former UCLA basketball star Ed O'Bannon is leading a high-profile lawsuit against the NCAA, EA Sports, and the Collegiate Licensing Company based on the video game's depiction of a strikingly O'Bannon-esque UCLA player who also wears number 31.
The accumulation of these slip-ups isn't helping the NCAA's case. It's also striking how, in just a few years, the public seems willing to support Manziel in a way it hasn't for other college athletes accused of breaking the rules. In 2010, when football players for Ohio State got busted using their signatures and championship rings as payment for tattoos and other gifts, the young men were roundly criticized. Now Manziel is accused of pocketing $7,500 for signing memorabilia, and the public has rallied around him.
ESPN analyst Jalen Rose—whose Michigan jersey doesn't hang in Crisler Center because of NCAA accusations leveled at then-teammate Chris Webber—tweeted that Manziel represents the NCAA's "worst nightmare." A Fox Sports column observed: "We love [Johnny Manziel] so much that we're now ready to overthrow the NCAA and the stupid rule book that might deny us the privilege of watching Manziel attempt to duplicate his improbable freshman season." And the folks at Texas Monthly, meanwhile, responded to the news by posing a gleefully absurd hypothetical, "What would happen if every college football player signed an autograph for $1, then tweeted the evidence?"
According to initial reports, Emmert described ShopNCAASports.com as an "aggregate" site for the schools and claimed his organization collected no profits from the sales. Presumably, official sites for individual institutions and conferences will continue selling team-related goods. On SECstore.com, a Johnny Manziel #2 Texas A&M replica jersey costs $64.95—and Johnny Football won't see one cent of it.
Before it's here, it's on the Bloomberg Terminal.
LEARN MORE