Tesla Heads Into the Four-Wheel-Drive Future
by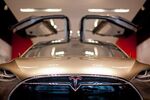 Fresh off a second quarter that surprised Wall Street with its profitability, Tesla is said to be readying a new, all-wheel-drive version of its successful Model S sedan. The new car could be available as soon as next year and would sit at the top of the range as a premium model. A few things going on here seem significant: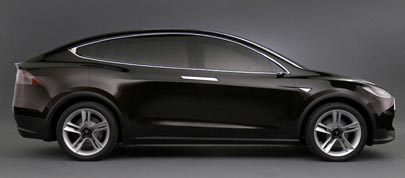 1. All wheel drive is the becoming table stakes for the luxury market. What used to be something important only in terms of off-road vehicles is now thoroughly mainstream. Audis have been famously driven by all four wheels for decades, and Mercedes-Benz and BMW offer it on most of their models, too. Tesla moving its high-end Model S into four-wheel mode further cements this shift.
2. Snowy parts of American need it. All wheel drive is useful to an automaker when it's trying to sell cars that aren't going to be driven around, say, Northern California. The Midwest and Northeast, in particular, are places where all-wheel automobiles do well; for decades, all-wheel-drive Subarus were something like the Official Cars of  New England. Adding this option to the Model S will make it be more competitive there.
3. Tesla is showing off its speed. Being able to adapt to all wheel drive in a relatively short period of time is something Tesla can do because of the nature of electric cars. It's considerably easier to add motors at two additional wheels than rearrange the driveshaft and transmission of a regular car. And since Tesla's already working on a four-wheel-drive crossover, known as the Model X, there are obvious economies of scale to extend that technology to its other vehicles.
At a certain point in the future, it wouldn't be surprising if all Teslas were all-wheel-drive models by default. More and more, that's what customers—particularly luxury customers—are asking for.
Before it's here, it's on the Bloomberg Terminal.
LEARN MORE