Psst, Chinese State Media: It's Satire
Christina Larson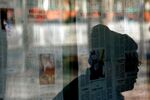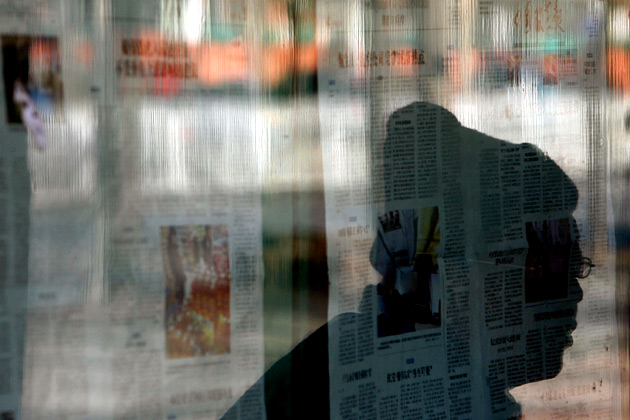 One element so often lost in translation is humor. This week, Xinhua, China's state-run newswire, picked up and translated a satirical blog post from the New Yorker's Borowitz Report as though it were straight news reporting: "Amazon founder says he clicked on Washington Post by mistake." While American readers intuitively got the joke—ahem, billionaire entrepreneur Jeff Bezos did not really say, "I keep telling them, I don't know how it got in my cart"—Xinhua editors' reading was strictly literal. The newswire's breaking "report" has since been taken down, but the website Shanghaiist has preserved a screenshot.
It's not the first time Chinese state media has mistaken spoof for fact. When British tycoon Richard Branson announced on April 1 that Virgin Atlantic would begin flying glass-bottomed aircraft between London and Scotland, CCTV ran with the story. China's leading broadcaster plucked photos from Branson's blog for a video clip that aired on China's evening news show, World Express. Chinese netizens quickly picked up on the April Fool's Day joke and ridiculed CCTV, which later removed the clip from its website.
Perhaps most spectacularly, last November state-run People's Daily online took inspiration from a story in the Onion naming North Korean leader Kim Jong-Un the "Sexiest Man Alive for 2012." The mouthpiece newspaper compiled a 55-slide photo essay of the dashing Kim on horseback and in other manly outback poses. (The Onion later updated its own story: "For more coverage on The Onion's Sexiest Man Alive 2012, Kim Jong-Un, please visit our friends at the People's Daily in China, a proud Communist subsidiary of The Onion, Inc … Exemplary reportage, comrades.")
It's sometimes assumed that state-run media in authoritarian countries function as well-greased machines, taking orders from political elites and strictly and seamlessly controlling the flow of information. That's true—to a point. The Chinese Communist Party line on recurring topics such as Taiwan, Tibet, and the so-called Dalai clique is clear and known to all. But the process of creating a news broadcast or stitching together a daily newspaper inevitably involves aspects of information gathering, improvisation, and multiple layers of communication and personal interpretation. That allows plenty of room for humor error. (The process doesn't as often involve airtight fact-checking in China.)
Just as, to quote the New Republic's Julia Ioffe, Russian President Vladimir Putin "doesn't personally write the scripts for the news anchors" about Edward Snowden, it's a safe bet that Chinese President Xi Jinping did not personally sign off on publication of People's Daily's "Sexiest Man Alive" slideshow or Xinhua's coverage of Jeff Bezos's purported big oops. Such fake news in China tends to disappear without explanation, yanked from websites without any acknowledgement of how errors crept in. Still, the funny faux pas happen often enough to be vivid reminders of how the contradictory forces of chaos and control jostle and collide within modern China, even within government bureaucracy.
Or maybe Xi Jinping just has a really sly sense of humor. Ah, probably not.
Before it's here, it's on the Bloomberg Terminal.
LEARN MORE