Where do you see your business and your industry moving in the years to come?
The majority of traffic overall is still Web traffic. But in a few years, we could be primarily a mobile company. Also, in the future, one of the things consumers are going to want more of is this ability to transact, this expectation that, "OK, I'm discovering, but I also want to engage with that local business right from this platform."
How were you able to successfully tap into communities when you were first starting out?
We had competitors who were paying for reviews, and that creates a mercenary relationship. We weren't trying to pay people. We were trying to make a site that was fun. So we attracted a lot of people that just loved to write. People were competing with each other. One person would write in haiku. Another would do a free-form poetry style. People were riffing and getting creative, and that showed we were attracting the right type of people.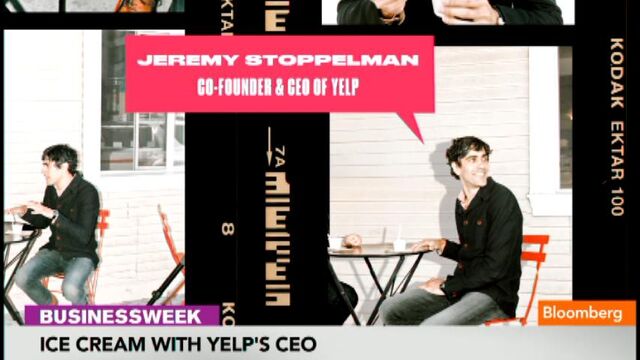 I have to ask you a lightning round of questions.
Bracing myself.
Favorite fancy restaurant?
Spruce. [Yelp rating: 4 Stars]
Favorite bar?
Favorite bar is a tough one. Lion Pub. [Yelp rating: 4 Stars]
Mexican food?
Papalote's. [Yelp rating: 4 Stars]
Thank you. Well done.
I hope you enjoy those.
Before it's here, it's on the Bloomberg Terminal.
LEARN MORE