Illinois Republican Aaron Schock Has Nothing to Hide
A junior GOP congressman is recruiting candidates who "don't vote crazy"
By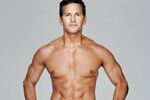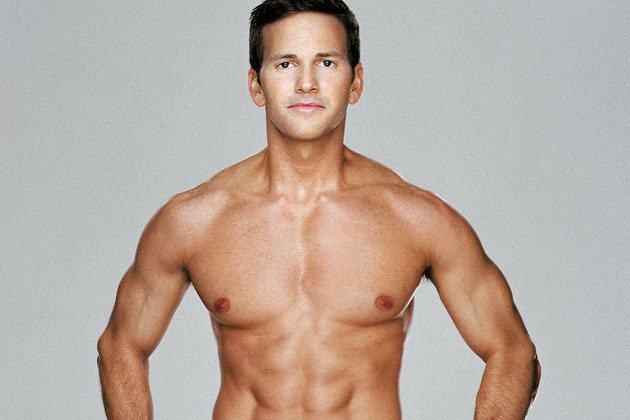 Members of Congress spend hours every week scrounging up cash from companies and wealthy donors to fund their reelection campaigns. Most view it as a grimy—even shameful—part of the job. Not Aaron Schock. The 32-year-old Republican from Illinois tells potential donors that their check isn't charity and it's not a favor; it's an investment in themselves and pays for something real—getting him and other hardworking Republicans elected to the House. "You've got to be unabashed about why the person on the other side of the table is doing the easier part of the job," he explains. "I'm the one who's taking four plane rides a week out here. The guy who's running his business is writing a check."
This turns out to be an extremely effective pitch. In July, Schock reported he had $2.9 million in his campaign fund—the second-largest bankroll in the U.S. House of Representatives. A lot of that comes from major Illinois companies, including Caterpillar, Exelon, and the private equity firm Madison Dearborn Partners. His seat on the House Committee on Ways and Means, known as a magnet for corporate money, doesn't hurt. Most of his contributions, though, come not from national political action committees but from smaller businesses and individuals. The only House member who's raised more money is Republican Representative Dave Camp of Michigan, the 22-year House veteran and Ways and Means chairman, who reported $3 million in funds.
It's no surprise Camp is awash in cash. He's heading up a major rewrite of the U.S. tax code, which corporations around the country are trying to influence. Schock is a third-term congressman who doesn't chair anything. First elected in 2008 at age 27, he's known if at all outside Washington for causing a minor stir when he bared his impressively sculpted abs on the cover of Men's Health in 2011.
But inside the House, he's become a man to see. Schock, who has a safe seat in a solidly Republican district, isn't just amassing money to get himself reelected. He's spreading the cash around to help his colleagues, a venerable way for an ambitious young man to short-circuit Congress's seniority system and win friends and influence. Schock hopes to support a new cadre of young establishment Republicans like himself, conservatives who think the Tea Party's intransigence in the House is hurting the GOP and the country. "You can have the best idea in the world, the best game plan in the world," he says, "but if you don't have a majority of those you serve with, you're not going anywhere."
Schock caught the attention of House leadership before he ever set foot in the building. In 2008, Representative Kevin McCarthy of California, now the Republican whip, got a surprise call. Schock, then running for Congress for the first time, told him he'd already formed a leadership PAC, a fundraising tool party elders and committee chairs traditionally use to endear themselves to colleagues. Schock's Gen-Y PAC had $75,000, and he wanted advice on how to spend it. McCarthy told him to spoon it out to other novice Republicans. That year, Schock helped fund the campaigns of 20 House candidates. His PAC contributed $199,000 to 46 candidates in 2010 and $178,000 to 49 candidates in 2012, plus a $5,000 nod to Mitt Romney. "He has a God-given talent," McCarthy says.
At the start of his second term, the GOP rewarded Schock, then 29, with a seat on Ways and Means. Members scheme for years to get on the committee, which oversees taxes, trade, and health policy. Representative Lloyd Doggett, a veteran Texas Democrat whose $2.8 million campaign fund puts him third in fundraising behind Camp and Schock, is also a member.
Schock clearly knows he has a good story. When he was named to Ways and Means, he issued a press release quoting fellow Illinois Republican Representative John Shimkus. "Today, Aaron Schock continued his record of stunning achievements against the odds," it read. "Schock has once again been recognized for his incredible talent." He eagerly recounts how as a 19-year-old with no political connections, he enlisted 30 moms to help him win a seat on the Peoria school board as a write-in candidate. At 23 he became the youngest member of the Illinois House of Representatives. He was considering a run for governor when a House seat came open.
Schock, who's single, describes his life in Washington as going to the office and going to the gym. He's introduced a handful of modest bills that are notable because he sought and won the support of Democrats. One would exempt businesses with less than $10 million in revenue from complicated Internal Revenue Service accounting rules. Another would increase the number of medical residents supported by Medicare. He voted against the economic stimulus and opposed Obamacare, but doesn't identify with the Tea Party or label Democrats the enemy. "I would consider myself pretty conservative," he says, but "I came here to do stuff. … Getting the ball through the hoop and actually getting a bill passed and getting something done is what I think my constituents want."
In the 2014 elections, he wants to raise $30,000 apiece for Republican House members younger than 40 and recruit newcomers around the country to help form what he calls a "governing majority" who'll work with the leadership. "You have a lot of people who won't vote for anything," says Representative Adam Kinzinger, a 35-year-old Illinois Republican whom Schock helped with $10,000 in 2010. "If you can't get people to vote for anything, how do you govern?" Like Schock, he believes Republicans have to "quit talking to the ever-shrinking base and talk to everyone."
Talk like this has made Schock enemies on the party's right wing. The Club for Growth, which has fought attempts to reach a federal budget compromise that includes revenue increases, says it's looking for a candidate to challenge Schock in the 2014 GOP primary. The group faults him for voting to raise the U.S. debt ceiling in 2011 and supporting the fiscal cliff deal in 2012. Kinzinger is also on the hit list. Schock, who overwhelmingly won reelection in November, isn't doing much to make nice with his detractors. "I don't vote crazy," he says.
Schock has powerful friends of his own, including big corporate donors and even unions who see non-ideologues like him as the future of the GOP. "If you take the Aaron Schock blueprint over a couple of election cycles, you will change the party," says former Republican Representative Ray LaHood, whose seat Schock took over when President Obama named LaHood secretary of Transportation. "People will believe that they can get something done."
BOTTOM LINE -
The bottom line: Schock has amassed $2.9 million in campaign funds, which he'll use to help bankroll Republican newcomers in 2014.
Before it's here, it's on the Bloomberg Terminal.
LEARN MORE