Ask the Expert: I'm In, Now What Should I Wear?
Geoff Gloeckler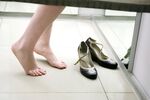 We get a lot of questions from potential business students in our forums, on Twitter, and via e-mail about all kinds of topics, from admissions to career services and everything in between. In the Ask the Expert feature, we take your questions and get them answered by the most qualified individuals we can find.
Today our question is one I'm sure many soon-to-be B-school students wonder about but never ask: the dress code. It comes from a participant on the B-school forums (where the use of real names is not required) who goes by the screen name houstonspace.
Houstonspace asks: "I was accepted to UT McCombs, and I am trying to figure out what the dress code will be for the immersion week as well as the classes themselves. Does anyone know?"
To answer this question, we reached out to Lisa Simon, a second-year MBA student at McCombs. While her response is focused specifically on Texas, it's a good guideline for any business student, regardless of school or program (except, perhaps, for the mention of cowboy boots). Here's her response:
"At McCombs, we exercise a healthy balance of dressing casual and professional when each is appropriate. We pride ourselves on the friendly and welcoming nature of our student body, thus we enjoy dressing comfortably when in class each day. Most of the MBA students wear a variety of UT gear with jeans and flip-flops to class, as we tend to combat 100 degree heat for several months out of the year. However, we often tote a suit or similar professional attire to campus each day, as there are typically recruiting events in the evenings once class is over.
"All recruiting events are business professional, whether they occur on or off campus, and our MBAs take pride in their professional appearance when speaking with potential employers.
"At social events off campus, Texas MBAs typically dress in smart casual—men will wear button downs with jeans and women will often wear casual dresses and flats. Since we're located in the middle of Texas, cowboy boots are always a welcome addition to any social outing! Lastly, Austin is home to a great deal of concerts and outdoor activities, so you can often find Texas MBAs sporting a T-shirt of their favorite band or gym attire on the weekends."
Have a question for a B-school expert? Post it in our forums or tweet it to us with the hashtag #bschoolexpert, and we'll get it answered for you.
Before it's here, it's on the Bloomberg Terminal.
LEARN MORE