Target Buys a Weirdly Successful Online Cosmetics Empire
by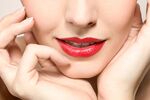 Target has never been particularly in the vanguard when it comes to e-commerce. Until 2011, it outsourced its e-commerce operation to Amazon.com, which, let's be honest, is kind of bush-league for one of America's biggest retailers.
Now, two years after taking Target.com back in-house, the big-box empire has agreed to pay an undisclosed sum for DermStore Beauty Group, the outfit behind a trio of online shops: DermStore.com, HairEnvy.com, and Blush.com.
The acquisition is a bit of a head-scratcher. Target said Dermstore won't make a material impact on results and Target has no shortage of moisturizers, makeup, and hair products already. Target is also no longer a Web novice. It has a slick website and the obligatory "multichannel" strategy that has become as critical to retailers as shelves and hangers.
Dermstore, however, is a proven Amazon-beater. The company has increased revenue by at least 50 percent annually for the past three years. This year it's on pace to sell $100 million worth of beauty products, many of which aren't hard to find elsewhere.
What's its secret? Content—the in-house videos and articles that companies now create in lieu of (or in addition to) traditional ads. DermStore is a bit of a master at the genre. Its trio of sites feature high-gloss how-to videos highlighting its wares. It shoots the segments—packaged under the moniker Beauty TV—in a studio it built in its only store, just outside Los Angeles. DermStore also has a quarterly magazine with 125,000 subscribers.
Amazon might be great at keeping prices low and delivering packages, but it doesn't tell customers "How to Create the Perfect Ballerina Bun." In the words of DermStore Chief Executive Dan Obegi:
"The goal is to make a shopping environment that is educational and entertaining for things you don't know you want to buy yet as well as a place to get the stuff you know you want to buy."
Obegi has even toyed with the idea of launching a DermStore channel on Netflix or Hulu.
Target, meanwhile, is taking similar steps. Almost two years ago it quietly launched A Bullseye View, an online magazine/blog/marketing forum. A good example of the format: a recent Q&A with Kolohe Andino, a pro surfer who happens to have his own line of Skullcandy headphones in Target stores. Meanwhile, Target's YouTube channel has garnered more than 15,000 subscribers with a steady stream of gift ideas, decorating tips, and how-to beauty advice.
Amazon's YouTube count? 4,600.
Before it's here, it's on the Bloomberg Terminal.
LEARN MORE